Here at Maltaward we provide for Leicester-based businesses and individual clients who are seeking a solution to increased site security, protection of vulnerable properties, traffic diversions during construction and road works and added barriers against potential fly tipping and trespassing on private grounds. Maltaward is on hand to ensure that all kinds of property remain safely protected and secure thanks to sturdy concrete barriers that we are able to provide. We have offices based in Birmingham and Nottingham which are both ideally situated to supply you with the exact number of blockades that you require in order to get the job done effectively, from one single barrier to a multiple barrier structure.
We are extremely proud of our reputation and pride ourselves on the quality of service that we provide. Our concrete barriers are made to last on a permanent basis and can be used for all sorts of different purposes and projects. We offer our Malta Blocks to local businesses that require traffic management during construction work through to securing land or vulnerable property from fly tipping and trespassing. We are fully committed to offering a unique service to our clients and always focus on meeting the requirements that are set before us, therefore we take note of any particular structural preferences for landowners, businesses, event organisers and more to ensure the concrete blockades are situated in the right place and do the job required.
Trusted, Reliable Service
Our LANTRA-accredited service means you can be sure that you will be getting the best possible concrete barriers around, followed by an outstanding level of professional service from offering expert advice and delivering your concrete barriers, all the way through to assembling them. This leaves our clients satisfied with the work that we do. Our services have subsequently been followed up by some of our biggest projects over the last few years, including the London Olympics and projects courtesy of the London Police force. We can install our blockades permanently for you or simply provide them on a temporary basis if construction work is being carried out.
Plenty of Experience
Maltaward have over 30 years experience providing construction services to clients across the UK. After our formation we regularly carried out Civil Engineering contracts in the South East and built a strong reputation among clients, partners and our supply chain. We subsequently started providing our services on a national scale and excel in various constructions services including security fencing, drainage, reinforced concrete, ground works, surfacing and more. We provide for both the public and private sectors, covering everything from schools to blue chip companies. We are always at the forefront of the latest innovations in the industry and have a team of highly skilled and experienced operatives onboard who are more than capable of taking up jobs ranging from construction to project management.
Our core business is based on the experiences we have in Civil Engineering, with our skill level growing significantly as a result of the contracts we carried out in the past. We regularly provide our services to specialised environments including airports, prisons, airports and pharmaceutical facilities. We are experts when it comes to installing drainage systems and another core business of ours is providing local authorities across the country with highway and infrastructure construction services.
Security Fencing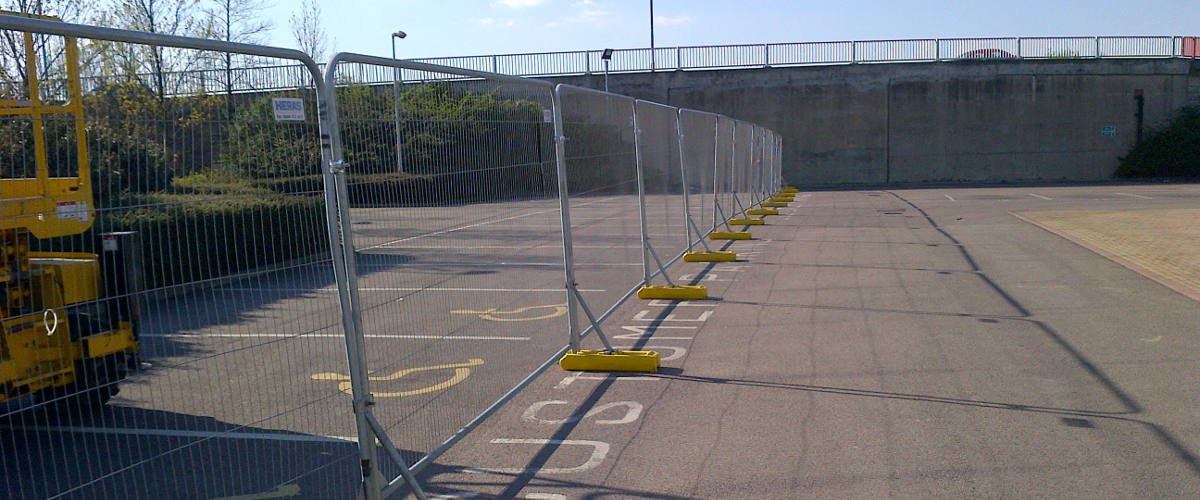 Our high quality fencing and bollard solutions are specially designed to offer a wide range of safety
and security benefits. If you're looking for a robust, reliable and weather resistant fence to enhance security at large scale events, private property or construction sites, our steel palisade fencing is ideal for any high security situation. In addition, our knee rail fencing is capable of creating clearly defined spaces for car parking and assists the navigation of vehicles and trolleys on retail sites.
Road Plates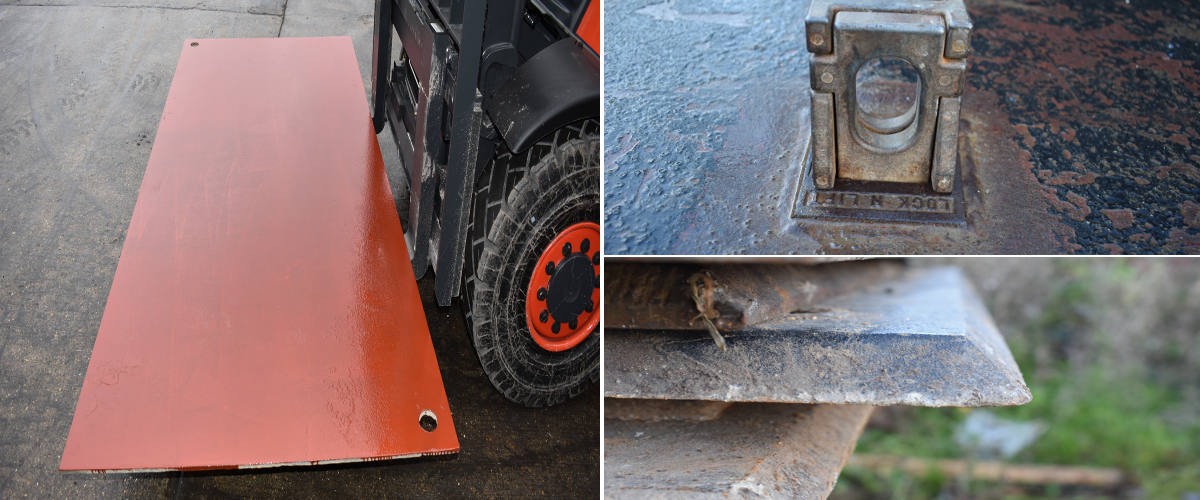 We also offer a highly efficient metallic road plate service to help bridge open trenches and excavations. In most cases these excavations are dug for water mains, gas mains, cables and drainage, so we supply metallic road plates which flexwithout breaking and can withstand extreme loads with ease. Our road plate service is nationwide with yards situated across the country, one of which is based in Birmingham.
Contact Us
We encourage all sorts of clients to contact us, from local businesses through to individual land owners. If you would like to further discuss your requirements to find a security solution in Leicester that fits the bill, get in touch with Maltaward today and we will be happy to talk you through our wide range of concrete barrier options.
Use the form below to contact us for all your concrete barrier needs