For all your concrete barrier requirements in Sheffield and its surrounding areas, Maltaward can provide the ideal solutions. We specialise in providing sturdy concrete blocks that are perfect for projects that involve traffic management, preventing trespassing on private land or property, keeping the public safe from building sites and other construction work and maintaining a strong security format at large events. Our concrete blocks mean that we can provide for any client no matter what type of safety or security solution they require.
Plenty of Experience
As of 1981 Maltaward have been carrying out Civil Engineering contracts across the South East, enjoying a positive reputation among both clients and partners. Our past successes in the industry have led to us developing from Local Authority Highway Maintenance Contractors in Sussex and Surrey to experts in drainage, surfacing, reinforced concrete, ground works, fencing and more. From blue chip companies to schools and hospitals, we provide our services to both the public and private sectors. With a team of highly skilled operatives onboard who adopt the latest innovative working practices, we can ensure a high level of service that commits to the businesses, environment and communities that we serve.
LANTRA-accredited
Thanks to our successes with previous clients across the UK we are LANTRA-accredited. Therefore, you can certainly rely on our robust, sturdy and efficient concrete barriers for all sorts of different projects. We also provide specialist advice surrounding concrete barrier security and safety benefits so you can be certain of what it is you need and how it will benefit your property or business. The concrete barriers we provide are capable of offering a wide range of different purposes from building temporary freestanding walls to creating demarcation barriers. If you prefer, we can offer you permanent solutions for your land security concerns.
Satisfied Customers
Our list of satisfied clients that we have assembled includes a number of venues from the London Olympic Games and the City of London Police, both of whom are thoroughly satisfied with the services that we provided. Our blockades are often used for restricted access purposes and preventing unwanted guests from reaching specific parts of a venue. They have also been used effectively by the City of London Police for the purpose of traffic management during large scale events. Furthermore, we offer peace of mind to individuals who require protection from trespassers on a regular basis as well as fly tippers who regularly leave waste products on private land.
Civil Engineering
We are experts in Civil Engineering and this has always been a core part of our business. We have plenty of skill and experience when it comes to working in specialised environments as a result of our Civil Engineering expertise including airports, prisons, pharmaceutical facilities and hospitals. We regularly installed drainage systems across the country while a core part of our business remains highway and infrastructure construction services to Local Authorities.
Steel Fencing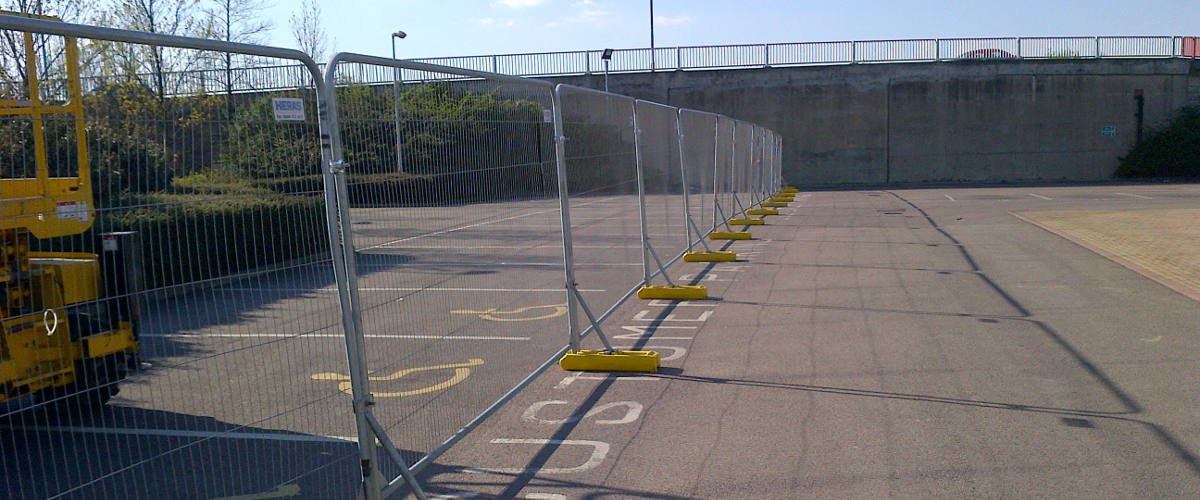 We have safety and security fencing solutions for all sorts of requirements, whether you're looking to improve overall security at large scale events or enhancing restrictions at vacant properties and construction sites. Our steel palisade fencing is designed to offer industrial strength security and ensure any site or event remains as safe and secure. Steel palisade fences are highly durable and weather resistant so you can count on them to provide a long-lasting and consistent service. Alternatively, our knee rail fences are ideally suited to parking and retail areas where the navigation of trolleys and vehicles is essential. We also have a range of sturdy, robust bollards that are more than capable of enhancing security to protect vehicles and vacant properties.
Road Plates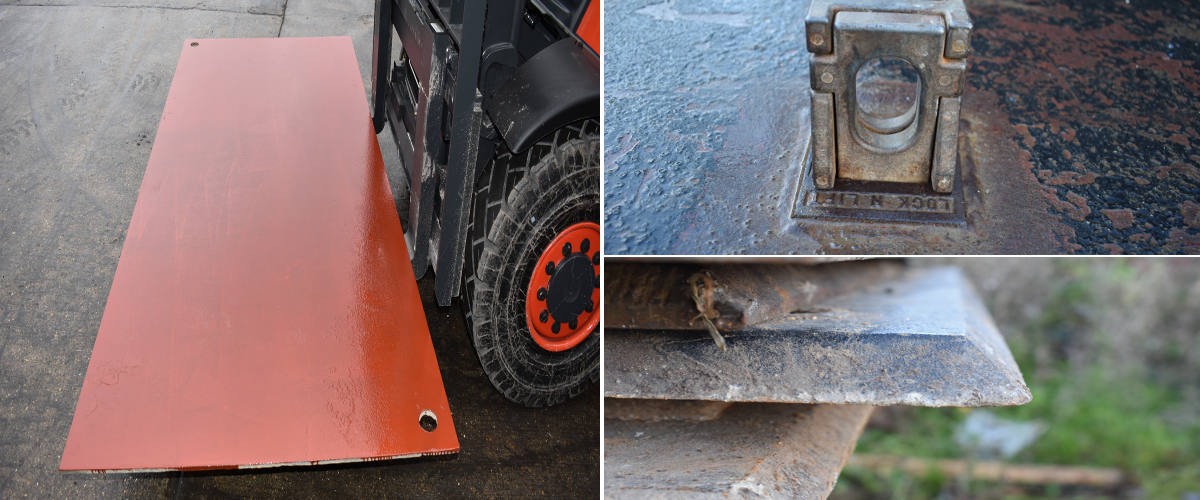 We supply metal road plates on a national scale to help protect ongoing excavation projects including anything from gas mains and water mains to cabling and drainage. They are capable of withstanding extremely heavy loads thanks to their strength and flex without breaking. With yards across the country, Maltaward can supply your ongoing excavation project with metallic road plates in no time at all thanks to a quick and cost-effective delivery service.
Contact Us
We encourage anyone who requires a safety or security solution to get in touch with Maltaward as soon as possible. We will use our vast knowledge and experience to find the ideal solution for your project. If you have any queries surrounding your preferred concrete barrier structure or any other services we have to offer to clients in Sheffield, our professionals are more than happy to answer your calls and provide you with our range of products.
Use the form below to contact us for all your barrier needs