If your land, commercial property or site has become illegally occupied by travellers or squatters, you may be worried that removing them will be a lengthy and difficult process. But this doesn't have to be the case. Maltaward can deal with traveller evictions and squatter evictions professionally, and help you to repossess your property quickly and legally.
Your Common Law Rights
Whether unauthorised occupants call themselves travellers, gypsies, Romanies or squatters, the simple fact is that you, as the land owner, have a Common Law right to evict them from your property. Maltaward can provide effective enforcement to help you achieve a swift and successful outcome.
We act under the Common Law as the landowner's authorised agent, offering a lawful alternative to time-consuming court proceedings for clients who wish to regain possession of their site from squatters, demonstrators, travellers, gypsies and other illegal occupants. Since no court involvement is needed, the process of reclaiming a client's land is much quicker and more convenient.
Our Expert Services
Maltaward provides a vacant property protection service which uses a range of proven techniques for traveller evictions and squatter evictions to keep your commercial space safe 24 hours a day 7 days a week.
Our enforcement actions does not require you to take legal action through the Courts. We have both male and female Bailiffs available and can regain possession of your land with 24-48 hours. We also serve notice on a Friday and evict on a Saturday.
In addition to providing enforcement services for traveller evictions and squatter evictions, Maltaward offer a comprehensive clean-up service to rid your site from waste and debris left behind after the eviction. This clearance service also includes needle removal.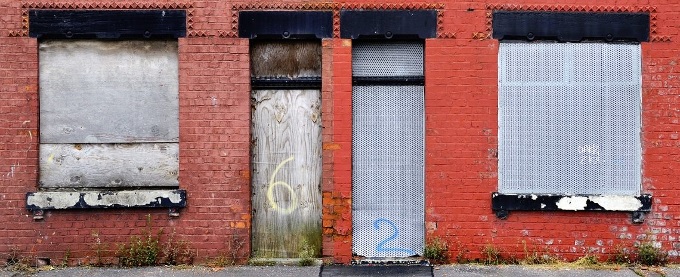 In order to protect your property, Maltaward offer a wide range of security techniques including, but not limited to, the provision of security dogs, protective Sitex screens, the hire of temporary fencing, hire of metal window shutters and the hire of concrete barriers to protect the sites from vehicular access. For a full list of our services please visit www.protectvacantproperty.co.uk.
Maltaward has many years' experience in providing safety and security solutions to protect commercial properties, construction sites, business premises, commercial land, and vacant properties. We can supply everything you need to properly secure your site.
We can provide protection to your property anywhere in the country.
At Maltaward, we understand the importance of securing your commercial site and/or property. We have successfully reclaimed sites from travellers, gypsies and squatter for many of our clients, and are proud to have received much positive feedback including:
"I can only reiterate our complete satisfaction with your services over a number of years in removing trespassers/travellers from various sites, often with the addition of temporary, physical security to prevent a recurrence." Phil Harding, Senior Estates Surveyor

"Brilliant! As always, thanks for the quick attendance." Paul Galloway, Facilities Manager
For friendly, professional advice regarding squatter evictions and traveller evictions anywhere in the UK, please get in touch. Call the Maltaward team for more information on Freephone 0800 043 2742 or email us at admin@maltaward.co.uk. We will be happy to answer any queries you may have.
Contact Us
Contact us for all your requirements for traveller evictions, squatter evictions and other security enforcement services.