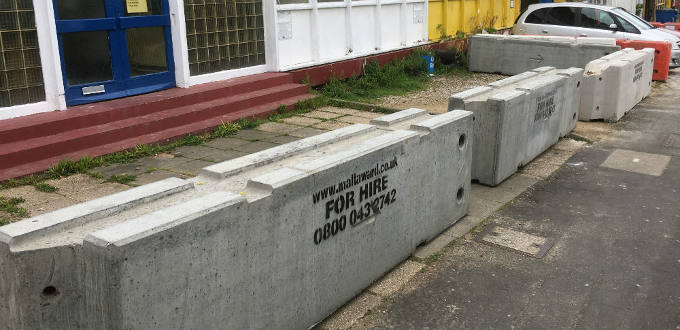 A large number of landlords are stepping-up security services for their smaller sized commercial units.
An increase in illegal parking, abandoned or dumped vehicles are causing landlords unplanned expenditure due to the recruitment of bailiff services and in-turn the associated vehicle removal/storage/disposal. Our temporary concrete barriers provide an instant solution.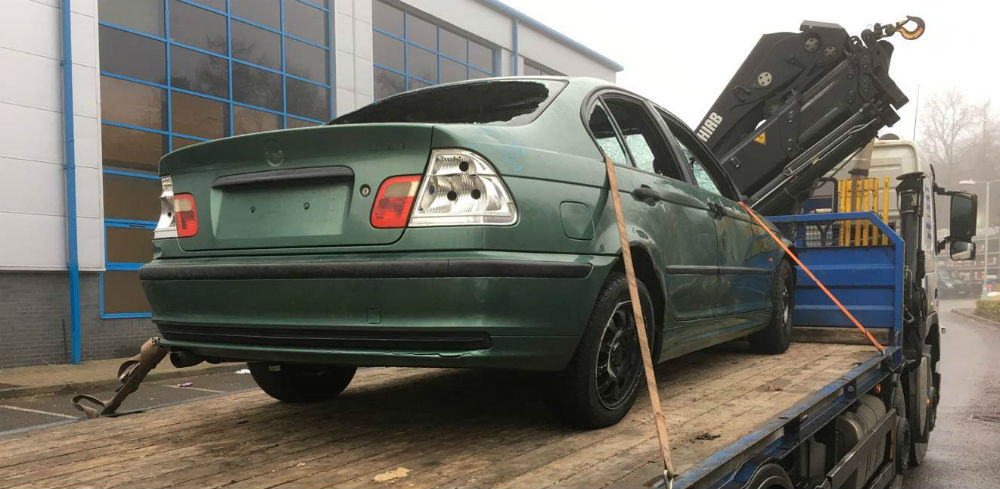 Internal fly tipping within smaller commercial properties is also on the increase. A proactive measure is to place our barriers in front of the main entrances to restrict vehicular access (loaded with waste) close to buildings.
Our clients' state that the visual impact of our concrete barriers alone is a great deterrent to warn off unwanted visitors.
Once our concrete barriers are installed on-site, additional measures can be employed to further safeguard your property. Our time served and vetting subcontractors can provide a number of services including Bailiff services, door and window screens, also security dogs and handlers. We can also provide a range of barrier types including plastic barriers, MASS safety barriers, marquee blocks, kentledge blocks, block grabs and water filled barriers.
Should you have questions or require a quotation please call our office free on 0800 043 2742