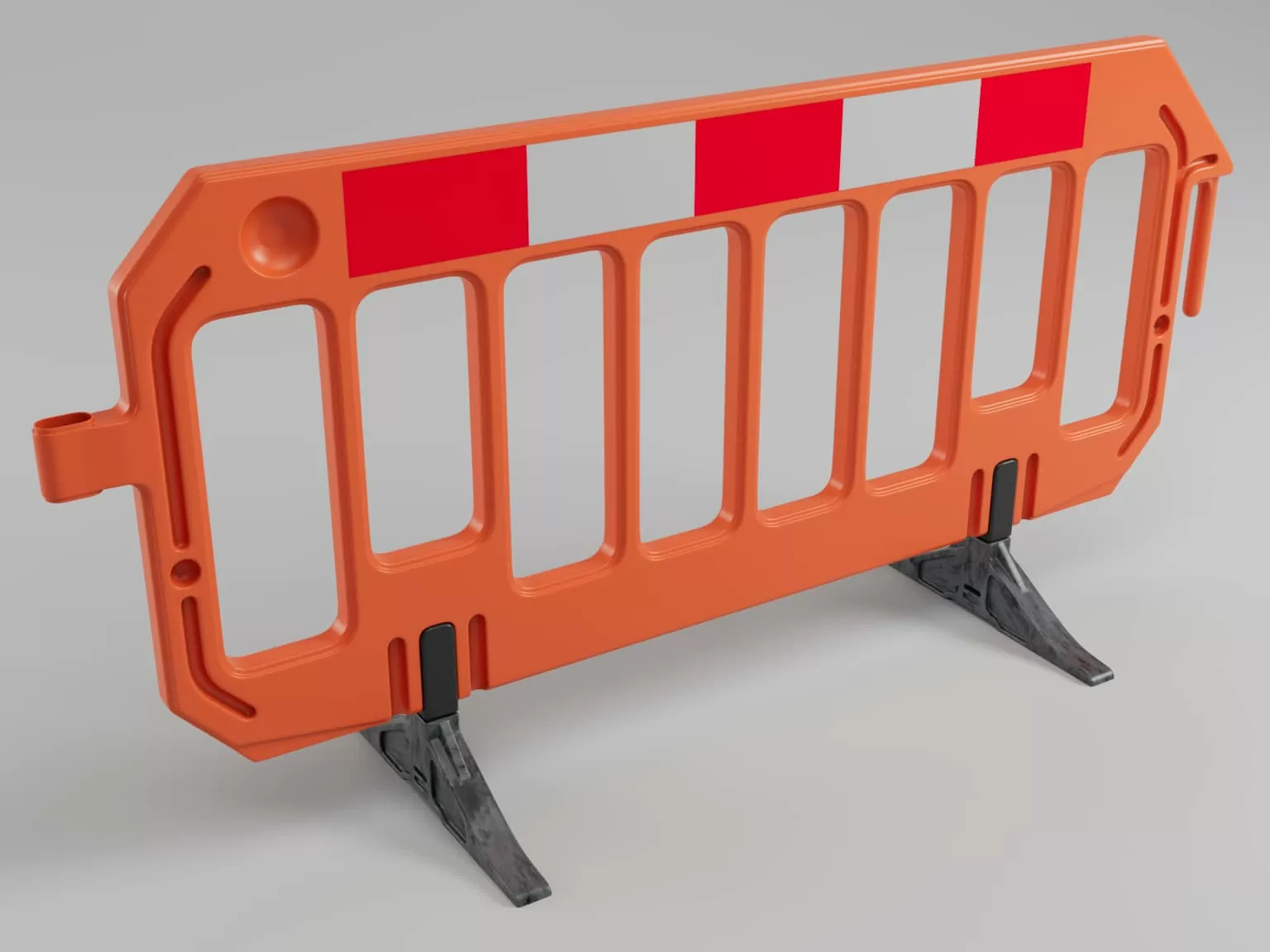 Chapter 8 Barriers
Maltaward specialises in providing Chapter 8 compliant barriers that meet the required standards in the UK. As one of the most experienced suppliers of barriers in the UK, our team understands the need for the highest quality road barriers and, as such, our road barriers are manufactured to the highest standards.
Reflective panels and a choice of colours for maximum visibility

 

Non-permanent fixings make them easy to reposition

 

Can be linked together with an integral linking pin system.

 

There is an option for standard or anti-trip feet.

 

A lightweight design, making them ideal for fast assembly in emergency situations, Chapter 8 barriers can be stacked for easy storage and transportation

 
Request a Quote
Chapter 8 barriers are an essential tool for safely directing traffic and protecting workers and pedestrians around roadwork zones. They comply with the specifications outlined in Chapter 8 of the Highways Traffic Signs Manual, which covers road works and temporary situations.
Some key features of Chapter 8 compliant barriers:
Manufactured from durable, impact-resistant materials like plastic and rubber. They are designed to withstand vehicle impacts without failing.
Have a modular, interlocking design allowing for quick and easy assembly into continuous barrier walls. Each section connects securely to the next.
Are freestanding once connected, requiring no anchor points to the road surface. This makes them highly portable and easy to reconfigure as needed.
Have feet that allow the barriers to be stacked neatly when not in use. Anti-trip feet eliminate trip hazards on the pedestrian side.
Use vivid colours, reflective strips and strong visual contrasts to maximise visibility and delineate traffic lanes.
Are lightweight, allowing one worker to carry and manoeuvre each section into place.
Meet minimum height and width requirements to safely redirect vehicles and pedestrians.
Chapter 8 barriers provide an optimal balance of safety, durability, portability and ease of use. They enable contractors to quickly set up safe work zones on busy roads with minimal disruption to traffic. Proper use of these barriers is critical for any road project.
When setting up roadwork zones, road barriers are crucial for safely directing traffic and protecting workers. In the UK, Chapter 8 compliant barriers are required to meet national specifications outlined in the Traffic Signs Manual.
These modular plastic or rubber barriers interlock to form continuous protective walls. Their durability and impact resistance prevent vehicles from breaking through. Made from recycled materials, the barriers are an eco-friendly choice. Bright colours and reflective strips give them high visibility day or night.
Contractors like their lightweight design for easy carrying and manoeuvring into layouts and can evolve as needed. The interlocking sections are freestanding so no anchoring to the road surface is required. This simplifies setup and allows quick reconfiguration.
Stackable feet enable compact storage when not in use. Some models have anti-trip feet to eliminate hazards facing pedestrian zones. With the anti-trip side facing walkways, the barriers remove tripping risks.
Quality and durability is vital when choosing your road barriers. Reputable UK manufacturers comply with kite marks and manufacturing standards for giving assurance that their barriers have an extended life under the rigors of day to day construction sites. It ensures they adhere to Chapter 8 requirements and deliver optimal safety.
These robust barriers excel at flexible traffic segregation during roadworks. Their bright, modular plastic construction makes them a highly visible indicator of hazards. Contractors can swiftly redirect vehicles and isolate personnel or civilians from danger.
Chapter 8 Barriers are easily stackable creating a compact, stable stack. This neat stack ultimately reduces the amount of space they take up when stored or when loaded onto a vehicle for transportation. A single pallet can hold up to 50 barriers stacked together. 
Further, our plastic barriers are lightweight making them easy to lift and deploy even by a single worker; a single section with standard feet weigh just 9Kg. 
Frequently Asked Questions
What are Chapter 8 barriers?

What are Chapter 8 barriers used for?

What are you Chapter 8 Barriers made of?

Why are Chapter 8 Barriers compliant for Road Works?