SITEX Security Screens
Maltaward's high quality Sitex security screens stop vacant property becoming an easy target for unwanted visitors and illegal activity. Sitex screens are a purpose-built alternative to wooden boards, and offer better security and fire resistance in the event of attempted break-in or arson attack.
It's common for disused buildings to attract low-level crime, such as vandalism, squatting and trespassing. Rectifying these issues can incur significant legal and repair costs, so it's important to take preventative action to protect your premises.
Provides a visible deterrent
Creates a high-level physical barrier
Minimal damage incurred to property
Allows light and air in to prevent damp or staleness
Custom shapes and sizes available for irregular doors and windows
Easy to reinstall doors and windows when required
Resilience against force and fire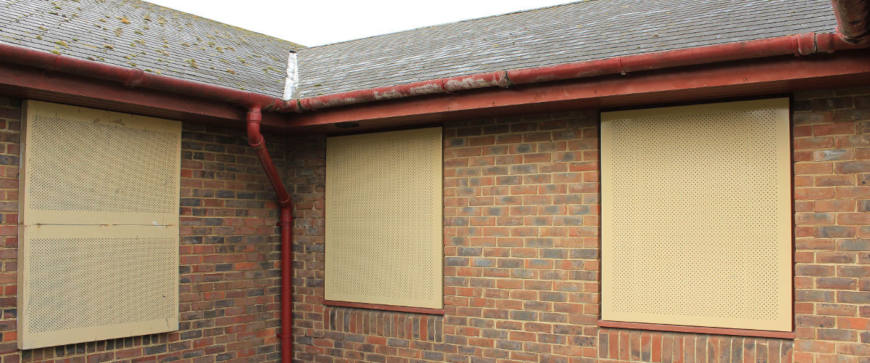 It's common for disused buildings to attract low-level crime, such as vandalism, squatting and trespassing. Rectifying these issues can incur significant legal and repair costs, so it's important to take preventative action to protect your premises.
As an established provider of screens and doors to protect vacant property Maltaward has a complete range of products and services designed to protect your vacant property against all major threats such as, intruders, thieves, vandals, fire, flooding, or neglect.
Steph Davies
2 November 2023
I have been using Maltaward for about 12 years, mostly using their traveller eviction services. They have always been very helpful and easy to deal with. No fuss, just get the job done! More recently in my new company, I have brought them in to use utilised their vacant security services. They have worked with me to provide the correct service for our specific requirements. They have a common sense approach to everything. I really cannot recommend the team enough. They have been without a doubt the best security company I have been involved with.
Tom Lampard
2 November 2023
Everyone, and I mean everyone!, from the office team to the guys that drop the barriers, at Maltaward is very responsive, polite and genuinely helpful! I have used them at several sites and they have never let me down!
Syanne Mara
23 January 2023
Amazing service as always with a quick response time. Maltaward always have a solution to all problems and execute any works or requirements swiftly and thoroughly.
Julie Curtis
23 January 2023
Excellent product & delivery. We have ordered from Maltaward several times and we can't fault them.
Quick turnaround and a good job. Many thanks .
Ian Rhoden
26 August 2022
Great experience Keith was top-notch
Declan Goldie
9 August 2022
I have used maltaward for years. Jim has been very helpful throughout this time. Thanks
Just wanted to say a big thankyou to your driver Del, although he didn't like nettles 🙂 he carried out the job with no bother. Would highly recommend Maltaward
Steel Screens
Security screens make it virtually impossible for windows and doors to be breached without specialist equipment and present a more resilient barrier to brute force and fire damage when compared to traditional wooden boards. Maltaward security screens are fabricated from a single sheet of zinc-coated steel and can folded into panels which completely cover window and door openings. Each sheet is machine-perforated for ventilation and to allow light into the building, while keeping unauthorised persons out.
Steel security screens are often the most effective means of protecting your vacant properties from intruders and vandals. Our screens can be fitted securely into the window reveal and securing them doesn't damage the window. This means our screens are more difficult to vandalise or remove, they don't damage the property like other screens, and they can be cut to any size and shape of window.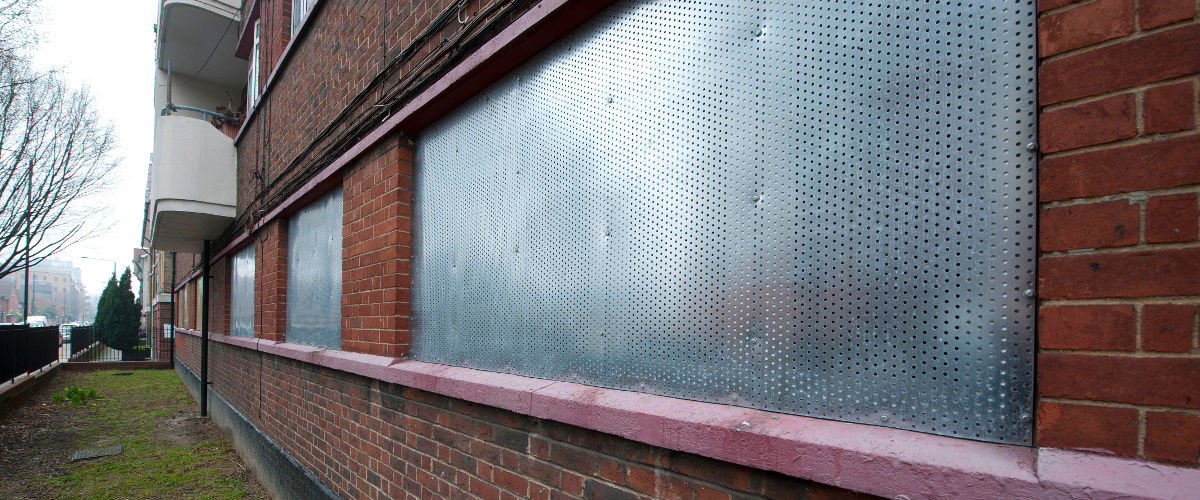 Doors
A steel door offers maximum protection with minimal damage and disruption. Using reinforced steel and 2×5 lever mortice deadlocks, our doors are a robust physical barrier to intruders, especially when used with steel window screens. They can be fitted without damage to doorframes and don't require removal of the existing door. Our steel doors are available in a range of sizes and fitted with a digital lock can allow access for tradesmen.
The keyless door affords maximum physical protection whilst enabling easy access for contractors, employees, and prospective tenants. A sturdy keypad has over 16,000 possible combination settings, it is the most effective means of restricting access to only authorised personnel.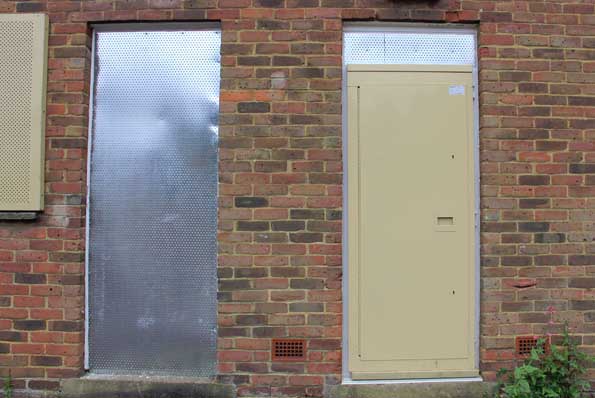 Request a Free Quote
Fill out the form below and we will get back to you ASAP.
Why Choose Maltaward Barriers?
Fast and Friendly Service
30 Years Experience with Proven Track Record
FORS Gold Certified
ISO 9001 Certified
Local Authority and Major Property Managers Approved
Heathrow & Gatwick Airport Approved
Range of Solutions to Suit Your Budget
What Our Clients Think Of Us
Multiple compliments from staff and patients – I have been taking full credit.
Chaps did an excellent job – quick and efficient and spelling perfect!
Car Park Line Marking
We are really greatful for you guys organising these barriers, the driver was early, took no time at all and we are now properly secure. We will only use you for this sort of stuff in future, 10/10 service.
Jak