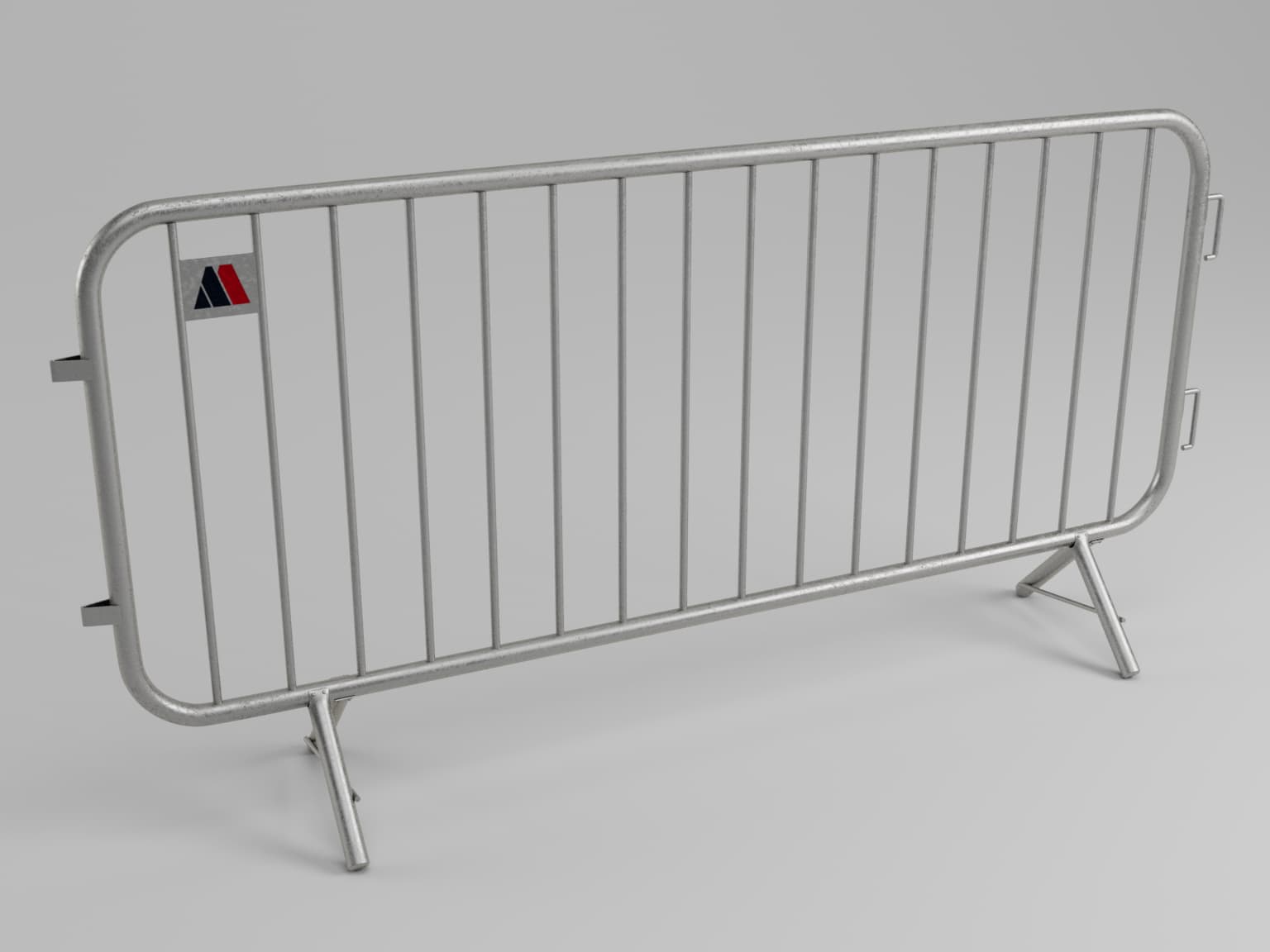 Crowd Control Barrier Hire
If you are looking for crowd control barriers for your next event, Maltaward is happy to provide you with its fantastic quality crowd barriers to keep everyone comfortable and reassured and to stop any health and safety issues from arising.
Crowd Control Barriers are designed to help manage the overall pedestrian traffic at outdoor events.
Our 2.3m fixed leg Crowd Control Barriers are made from Galvanised Steel to meet the BS EN 10244-2 standard.
Crowd control barriers are visible a physical barricade that control and direct pedestrian flow at public events.
Tubular frame: 38.1mm dia / 1.2mm gauge circular hollow section.
Tube infills: 12.7mm dia circular hollow section.
Distance from the bottom bar to floor: 230mm approx.
Distance between the infill bars: 110mm approx.
Request a Quote
The Crowd Control Barrier is a galvanised steel fixed foot barrier frequently used for guiding pedestrians at construction sites or events providing a simple low-level perimeter. Each barrier is supplied as one complete unit with a hook connections and integral feet, no additional fixings are required although you could fit temporary fencing couplers for additional stability.
They are made from a galvanised finished steel tube and can be powder coated to a RAL colour of your choice for an additional cost.
Tubular frame: 38.1mm diameter 1.2mm gauge circular hollow section .
Tube infills: 12.7mm diameter circular hollow section.
Distance from the bottom bar to floor is 230mm and the vertical bar separation is 110mm.
Crowd control barriers need to be easily stackable so that when you are not using them on site they can be transported and stored without taking up unnecessary room. The barriers are light and effortlessly handled, making setting out pedestrian routes quick and efficient. We deliver on our own hiab crane off-load vehicles.
Frequently Asked Questions
What are Crowd Control Barriers?

Where can these barriers be used?

Why are crowd barriers necessary?

Do you deliver to my site?

Where can you provide crowd barriers?