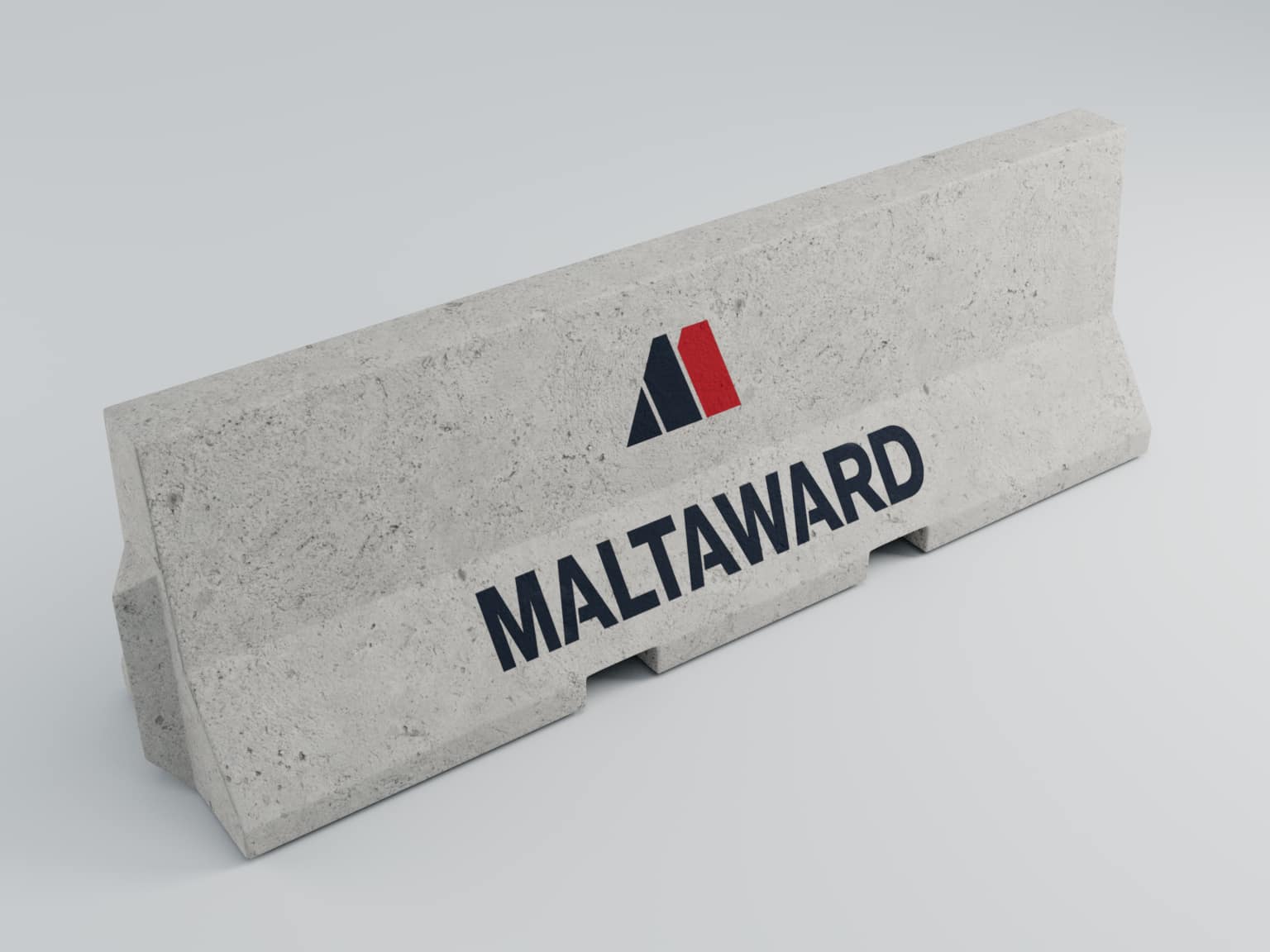 Delta Barriers
No need for ground fixing.
Simple installation.
A selection of sizes available.
Effective deterrent for unwanted visitors.
We offer fast and convenient nationwide delivery. See delivery options here or get in touch.
Request a Quote
Maltaward provides new and used DELTABLOC® concrete barriers. The DELTABLOC® DB 80 precast concrete safety barrier is a versatile security block and can be installed surface mounted causing no damage to the property surfaces.
All DB 80 barriers are fully CE-certified and tested in accordance with EN 1317.
Our 6m Delta barriers are perfect for securing standard warehouse roller shutter doorways. A single concrete block weighs in at 5000 kg and is very difficult for unauthorised persons to move.
They have forklift slots for the use of specialist for lifting equipment and forklifts.
They have cast in sockets for screw thread wire lifting points for use with cranes.
Easily moved or placed behind fences and gates by our specialist hiab cranes fitted with our block grab.
Frequently Asked Questions
How do I get Delta Barriers to site?

How can I effectively protect the roller shutter door when my warehouse is empty?

What is a delta barrier?

What are they used for?