Over the last 30 years, Maltaward has worked closely with Local Education Authorities, Schools and Colleges to successfully undertake a range of projects in the education sector. We have a proven track record to complete projects to the tight deadlines imposed by school holiday closures.
Our teams of specialist line markers have years of experience marking out playgrounds with a variety of play markings and ball courts. You will have a choice of colours and designs, bespoke as well as the usual football and netball courts are available.
Our fencing teams can install rebound fencing to MUGA's and ballcourts, and we have installed many meters of school perimeter fencing and gates, from powder coated Bowtop railings, Weldmesh fences to galvanised steel palisade fences and gates.
Our DBS checked teams and supervisors understand the particular requirements of work in schools, in term time or outside.
We pride ourselves on our customer service.  We guarantee a personal, professional and friendly service with superb aftercare and follow up.  With the majority of our business coming from recommendations or repeat customers, this is testament to the excellent relationships we have with our customers.
Safety and Security are extremely important to us. We hold Gold Safecontractor accreditation and projects are carried out within CDM regulations no matter how small the project.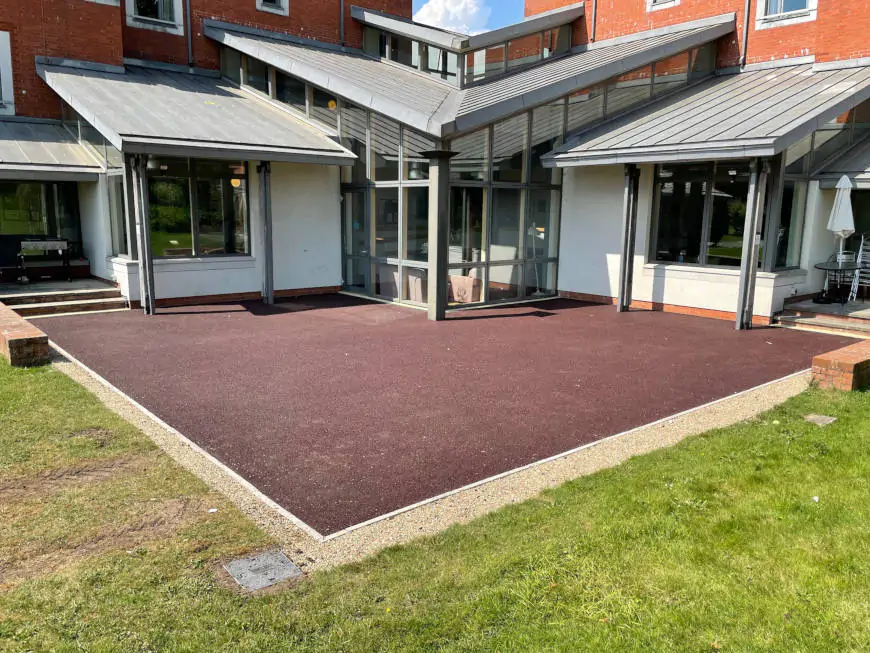 Steph Davies
2 November 2023
I have been using Maltaward for about 12 years, mostly using their traveller eviction services. They have always been very helpful and easy to deal with. No fuss, just get the job done! More recently in my new company, I have brought them in to use utilised their vacant security services. They have worked with me to provide the correct service for our specific requirements. They have a common sense approach to everything. I really cannot recommend the team enough. They have been without a doubt the best security company I have been involved with.
Tom Lampard
2 November 2023
Everyone, and I mean everyone!, from the office team to the guys that drop the barriers, at Maltaward is very responsive, polite and genuinely helpful! I have used them at several sites and they have never let me down!
Syanne Mara
23 January 2023
Amazing service as always with a quick response time. Maltaward always have a solution to all problems and execute any works or requirements swiftly and thoroughly.
Julie Curtis
23 January 2023
Excellent product & delivery. We have ordered from Maltaward several times and we can't fault them.
Quick turnaround and a good job. Many thanks .
Ian Rhoden
26 August 2022
Great experience Keith was top-notch
Declan Goldie
9 August 2022
I have used maltaward for years. Jim has been very helpful throughout this time. Thanks
Just wanted to say a big thankyou to your driver Del, although he didn't like nettles 🙂 he carried out the job with no bother. Would highly recommend Maltaward
Recent Projects
Sutton – London
Client: Board of Governor's
The upgrade and refurbishment of outdoor space to accommodate a 'bulge class' saw the removal of old and unsafe decking, regrading of tired and overgrown verges and the refurbishment of an existing pergola. The project also included the construction of additional car parking spaces and the line marking of the car park. New composite decking was constructed around the pergola and formed a new raised 'quiet area' complete with handrails. Artificial turf was cut and carefully laid on newly graded grit forming self-draining areas of green space adding to the tranquil setting close to the school buildings. The project was completed in the summer recess and was under £180k
Yapton – West Sussex
Client: West Sussex County Council
Construction of a new tarmacadam footpath to the front of the village school in Sussex, forming an access linking reception to the car park. The project included drainage improvements and forming new safe exits from the classroom fire escape doors. We installed root protection barriers and cleared much of the untidy vegetation around the school entrance. Completed during the half-term holiday and ready for staff and pupils to return without disruption.
Streatham – London
Client: Diocese of Southwark
This project undertook the complete replacement of the perimeter fencing and gates to a Streatham School over three phases in 2021-2022. The existing mesh fencing was taken down and disposed of and new bespoke powder coated railings were fitted on extended posts behind the existing boundary wall. Much of the work was completed during term time which required particular attention to traffic and pedestrian management during the busy drop-off and pick-up times. The schools existing gates, both vehicle and pedestrian, were replaced with new matching gates, complete with access control and intercom. All the fences and gates were powder coated in the school's own colours, a bright blue paint. The sports MUGA also underwent a fencing upgrade with a new re-bound mesh fence with built in football goals. The ballcourt's floodlights were serviced and the posts given a new coat of matching paint.
Request a Free Quote
Fill out the form below and we will get back to you ASAP.
Why Choose Maltaward Barriers?
Fast and Friendly Service
30 Years Experience with Proven Track Record
FORS Gold Certified
ISO 9001 Certified
Local Authority and Major Property Managers Approved
Heathrow & Gatwick Airport Approved
Range of Solutions to Suit Your Budget
What Our Clients Think Of Us
We are really greatful for you guys organising these barriers, the driver was early, took no time at all and we are now properly secure. We will only use you for this sort of stuff in future, 10/10 service.
Jak
Multiple compliments from staff and patients – I have been taking full credit.
Chaps did an excellent job – quick and efficient and spelling perfect!
Car Park Line Marking