Interlocking Concrete Blocks
Engineered precast interlocking concrete blocks using high strength (50N/mm2) concrete
12 different sizes to meet any configuration
Each block has its own lifting pin cast into it so you can easily change the way in which they are configured
Stackable to 4.8m high
Suitable for aggregate bays, silage bays and bin stores
Ideal to secure vacant sites
These large concrete blocks are great for retaining walls, push walls and temporary works
We offer fast and convenient nationwide delivery. See delivery options here or get in touch.
Request a Quote
Download our Interlocking Concrete Blocks Brochure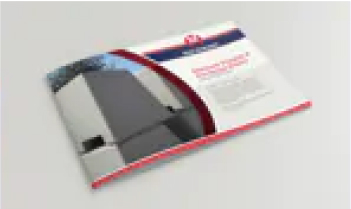 These high-strength engineered blocks are cast from concrete which does not contain any recycled materials and they are designed to provide a solution for a huge variety of projects including block wall flood defence, material storage bays, retaining walls, and can also be used as fire break walls and counterweights or kentledge.
They can be used to solve a wide range of problems in the construction, environmental, recycling and agricultural industry sectors as well as for infrastructure projects carried out by local councils and large commercial organisations.
In addition, because the blocks do not contain anything other than high quality, locally sourced aggregates and Portland Cement, you can be assured that your investment will last a number of years.
Assembled within hours, Interlocking concrete blocks are easily placed and quickly stacked on level and firm surfaces, creating freestanding modular wall solutions that can be moved and reconstructed at any time, providing the most convenient of industrial solutions.
L x W x H mm
1200x800x800
L x W x H mm
1200x800x800
L x W x H mm
1600x800x800
L x W x H mm
1600x800x800
L x W x H mm
1600x800x800
L x W x H mm
1600x800x800
Interlocking Block
LG SPREADER
L x W x H mm
1600x800x800
Each block has its own lifting pin cast into it so that it can be easily placed using the specially designed lifting clutch along with the appropriate hook and chain on standard site lifting machinery. Once in place they are difficult to move by unauthorised persons without the correct equipment so providing additional security.
No forklift slots or lifting points other than the single point lifting pin.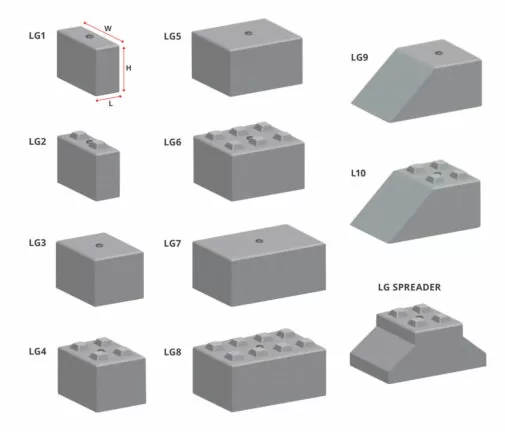 Frequently Asked Questions
What are interlocking concrete blocks?

What are the advantages of interlocking concrete blocks?

Are they available in different sizes?

What are the blocks used for?