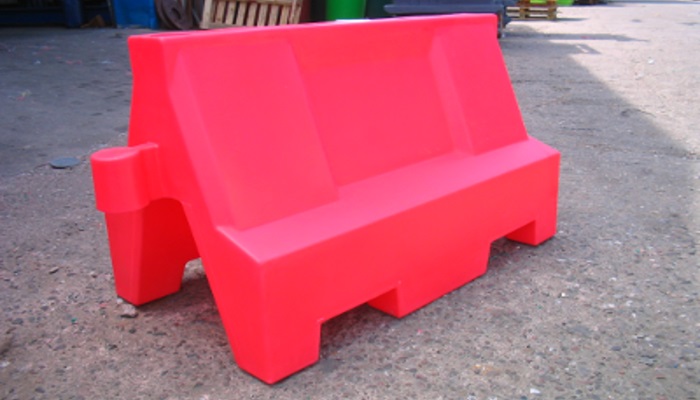 Euro Road Barriers
Our range of Euro Road Barriers offer strength and durability for superior roadside protection. Made using high-quality UV stabilised prime polyethylene, each of our units are available in lengths of either 1 or 2 metres. The true beauty of these barriers comes courtesy of the unique interlocking design, meaning tight curves and angles can be accommodated for with ease.
Request a Quote
What Are The Benefits of Euro Road Barriers?
Using a Euro Road Barrier can provide a number of benefits, as highlighted below:
Robust Strength & Durability. When filled with sand or water, Euro Road Barriers create a formidable heavy ballast barrier system.
Unique Design. The unique interlocking design of Euro Road Barriers makes it easy to use them in a wide range of circumstances.
Height & Width. Euro Road Barriers offer a greater height and width than other barrier types, such as the EVO Barrier range.
Flexibility. Euro Road Barriers can be used for a wide range of applications.
Transport. Thanks to their interlocking design, transporting and deploying Euro Road Barriers is incredibly quick and easy.
Customisable. While commonly supplied in red and white, here at Maltaward, we can supply Euro Road Barriers to suit your exact requirements.
Are There Different Types Available?
We offer our Euro Road Barriers in each of the following options:
1 Metre Euro Barrier. Dimensions: 1000mm x 550mm x 650mm.
2 Metre Euro Barrier. Dimensions: 2000mm x 550mm x 650mm.
Mini Mesh Panel / Reflective Plank Panel. This can be added to either of the above units to increase the barriers' overall height.
Why Choose Us?
Here at Maltaward, we can supply Euro Road Barriers across the country from each of our UK depots. Whether you'd rather rent or buy, the unique design of Euro Road Barriers means they are incredibly easy to transport and deploy, requiring no heavy lifting machinery.
If you would like any further advice or assistance, please do not hesitate to get in touch with us today. Give us a call on 0800 043 2742 or simply fill in the contact form below.
Frequently Asked Questions
What are euro road barriers?

What are the advantages of euro road barriers?

Do you have different sizes available?