Concrete storage bin blocks are versatile interlocking, stackable concrete blocks that can be used for storage, barriers and a range of other purposes.
These interlocking blocks are available in full or half blocks with a smooth finish on the sides, they have formed studs and sockets top and bottom which ensure that each block locks firmly into place with those above and below. They can be stacked and arranged in a half-bond (brick) fashion to make storage bins which can be used to hold a range of different loose materials either on a construction site or for storage at your yard.
Our bin blocks are strong and durable, making them ideal for storing sand, aggregate and fill materials. Available in a range of sizes and you can choose the blocks that are ideal for your needs.
Uses for Bin Blocks
Storage bins – the most common use; bin blocks are ideal for creating storage areas that can be used for all types of raw material including sand, aggregate and more
Traffic barriers – bin blocks are versatile; perfect for directing traffic and protecting pedestrians from vehicles
Walls – these stackable blocks can also be used as free-standing walls
Delivered to you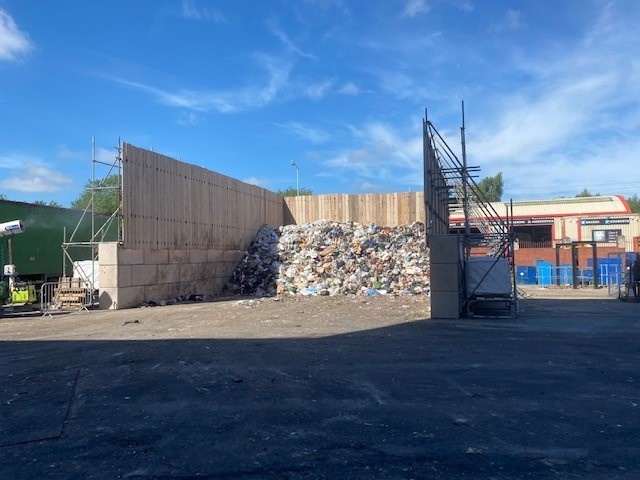 We can deliver bin blocks directly to you on our fleet of HGV's.
Get in contact with us for more information on dimensions and weights, as well as any further details that you might need.
Contact us for a quote
If you are interested in buying bin blocks, the team at Maltaward would be delighted to help. We have extensive experience providing blocks and barriers to business and sites across the South East. Call us on 0800 043 2742 or email admin@maltaward.co.uk – we would be happy to discuss your needs and provide you with a quote.