Abandoned Vehicle Removal
At Maltaward, we understand the nuisance that abandoned vehicles can cause. They are often dangerous, unsightly, cause obstruction and can even be a health and safety risk, with smashed glass, petrol leaks and missing wheels. Our team of professionals can quickly and efficiently remove abandoned vehicles.
Our team operates nationwide and we can handle everything from vehicle searches and service notices to the complete removal of the vehicle from your premises.
Contact us today and we can get to work for you as soon as possible.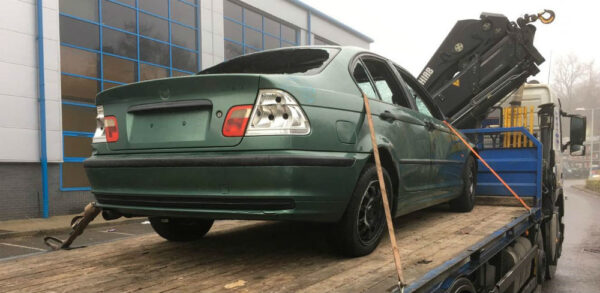 Can a residents management company, freeholder or managing agent remove an abandoned vehicle?
No, under the Protection of Freedoms Act 2012 only Authorised Bodies can move a motor vehicle on Private Land. In the period before 2012, abandoned vehicles could be moved by the Landowner providing certain conditions were met. 
Who has the authority to remove vehicles?
Only the Police or a Local Authority. A vehicle is classed as abandoned if at least one of the following applies: 
It has no keeper on the DVLA's database and is untaxed. We can check vehicle tax online

 

It has been stationary for a significant amount of time

 

It is significantly damaged, run down or unroadworthy, for example it has flat tyres, missing wheels or broken windows

 

It's burned out

 

The number plate is missing

 
The following process should be taken for removing an abandoned vehicle: 
Place an Abandoned Vehicle Notice on all 4 sides of the vehicle

 

Photograph the vehicle with notices and items in the checklist

 

Obtain a DVLA Search of the Registered Keeper

 

Write to the legal Registered Keeper giving 21 days' notice to remove the vehicle.

 

The owner must be given the 7 days' written notice to collect the vehicle before disposing of it 

Contact the Local Authority or Police to remove the vehicle

 

If the Local Authority or Police will not remove the vehicle then ask the affected leaseholder/resident to complain to their Local Member of Parliament and Local Authority

 

If the owner cannot be found or fails to comply with a notice to collect the vehicle, it may be disposed of BUT at your own risk

 

Removed vehicles should be stored for a minimum of 28 days

 

Any monetary value of the vehicle if sold or scrapped after the expired storage time should be returned to the Registered Keeper

 
Our fleet
As one of the UK's leading abandoned vehicle removal service providers, we have a large fleet and all the necessary mechanical handling equipment to deal with removals of vehicles of all sizes. Our experienced team can help you with any kind of abandoned or unauthorised vehicle currently on your property.
We can additionally utilise drone equipment and a range of other security technologies, both to find abandoned vehicles on your property, and to act as a deterrent.
Steph Davies
2 November 2023
I have been using Maltaward for about 12 years, mostly using their traveller eviction services. They have always been very helpful and easy to deal with. No fuss, just get the job done! More recently in my new company, I have brought them in to use utilised their vacant security services. They have worked with me to provide the correct service for our specific requirements. They have a common sense approach to everything. I really cannot recommend the team enough. They have been without a doubt the best security company I have been involved with.
Tom Lampard
2 November 2023
Everyone, and I mean everyone!, from the office team to the guys that drop the barriers, at Maltaward is very responsive, polite and genuinely helpful! I have used them at several sites and they have never let me down!
Syanne Mara
23 January 2023
Amazing service as always with a quick response time. Maltaward always have a solution to all problems and execute any works or requirements swiftly and thoroughly.
Julie Curtis
23 January 2023
Excellent product & delivery. We have ordered from Maltaward several times and we can't fault them.
Quick turnaround and a good job. Many thanks .
Ian Rhoden
26 August 2022
Great experience Keith was top-notch
Declan Goldie
9 August 2022
I have used maltaward for years. Jim has been very helpful throughout this time. Thanks
Just wanted to say a big thankyou to your driver Del, although he didn't like nettles 🙂 he carried out the job with no bother. Would highly recommend Maltaward
Why choose us?
At Maltaward, we have years of experience helping businesses owners and landlords deal with all aspects of security, protection and safety. We have developed a reputation for our commitment to excellent standard of work and customer service, as well as our very competitive prices.
We operate out of three depots – one in South London, one in West Yorkshire, and one in Nottinghamshire. This means we are well placed to offer abandoned vehicle removal across the whole of England.
If you need to have an abandoned or unauthorised vehicle removed, the team at Maltaward would be happy to help. Call us today on 0800 043 2742 to speak to a member of staff – alternatively, you can email us at admin@maltaward.co.uk and we will get back to you as soon as possible.
Request a Free Quote
Fill out the form below and we will get back to you ASAP.
Why Choose Maltaward Barriers?
Fast and Friendly Service
30 Years Experience with Proven Track Record
FORS Gold Certified
ISO 9001 Certified
Local Authority and Major Property Managers Approved
Heathrow & Gatwick Airport Approved
Range of Solutions to Suit Your Budget
What Our Clients Think Of Us
Multiple compliments from staff and patients – I have been taking full credit.
Chaps did an excellent job – quick and efficient and spelling perfect!
Car Park Line Marking
We are really greatful for you guys organising these barriers, the driver was early, took no time at all and we are now properly secure. We will only use you for this sort of stuff in future, 10/10 service.
Jak