If you are based in Bradford or its surrounding areas, Maltaward are the number one solution if you need concrete barriers. We provide permanent and temporary concrete barriers for all sorts of specific projects, such as site security for the protection of property or traffic management during construction work. If you have an empty property that is in need of protection or a site that could potentially be vulnerable to stray vehicles or trespassers,  we are more than happy to provide you with concrete barriers that will put your mind at rest and give you the safety and organisational purposes that you require.
As a Civil Engineering Contractor, we offer a wide range of construction services throughout the South East. We can help if you require concrete barriers, repairs or installation of drains, highway works, school playground maintenance, security fencing and more. Our services are available to both the public and private sectors, while we also have a huge amount of experience working on various projects including the pharmaceutical industry, major airports, schools and colleges. We have clients ranging from private schools to major private sector companies such as Tesco and GSK.
Flexible ordering to provide exactly what you need
No matter what our Malta Blocks are used for, we can provide the right barrier for a variety of applications. We offer roadside protection during road works no matter how large the project and offer security to unprotected sites. Our services are ideal if you require construction sites to be protected or valuables such as vehicles and homes to be secured from potential damage. We have a team of experts who are fully equipped to provide you with the best possible advice and solutions and offer you a range of concrete barriers that will fit your requirements.  Whether it's for a temporary building project or a permanent fixture, we would be delighted to help.
We have had a host of satisfied customers over the years thanks to the excellent services that we provide for clients in Bradford. Further afield, the City of London Police and several venues used for the London Olympics benefited from our services for protection and security purposes, proving that we really do provide the best solutions for site security and traffic management issues across the country. So if you are based in Bradford or its surrounding areas and need a reliable, trustworthy, sturdy concrete barrier or feel you need to learn more about how concrete barriers can benefit the safety of your property, give Maltaward a call today so we can further discuss your specific requirements and provide you with a list options that best suit your needs.
Our business has been developed around our commitment and expertise within Civil Engineering. We have skilled operatives onboard with all the necessary knowledge and experience to carry out construction work in specialised environments including hospitals, prisons, airports and other facilities. We also have plenty of experience when it comes to carrying out highway and infrastructure construction services for local authorities.
Steel Fencing
For high quality fencing and security solutions, look no further than our range of steel palisade fencing, knee rail fencing, closeboard fencing, telescopic bollards and metal bollards, all of which are specially designed to offer strong, reliable and robust services for construction sites, events and facilities. Our steel palisade fencing is strong and durable enough to enhance security measures at large scale events as well as restrict and protect specific areas of a construction site.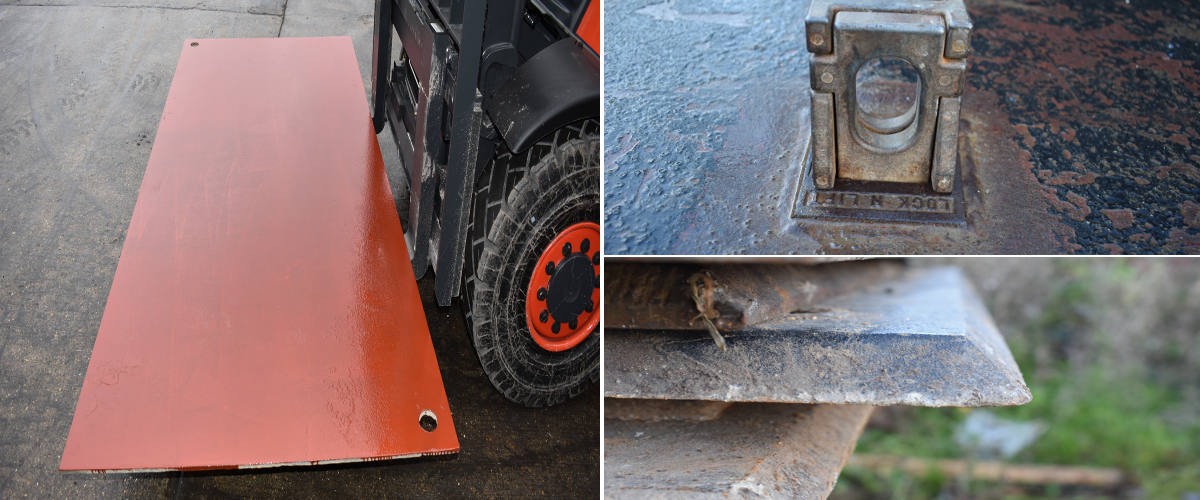 We also offer high quality, durable and sturdy metal road plates, which provide a strong bridging method for excavations and trenches dug for the purpose of carrying out road works, cable maintenance or drainage repair. Our road plates are strong, flexible and sturdy enough to carry heavy loads without breaking and we offer cost effective delivery from our many yards, one of which is based in Leeds.
We have earned many positive reviews and testimonials as a result of our services since we were first established, so you can rest assured that our services will exceed your expectations and provide you with everything you need to organise and maintain your upcoming construction project.
If you are looking for concrete barriers for a future project or need them urgently for security or traffic management purposes, get in touch with Maltaward today and we'll be happy to talk you through the range of options that we have available. We welcome client enquiries and hope to continue giving you a highly efficient service for many years to come.
Use the form below to contact us for all your concrete barrier needs!