Maltaward are able to offer concrete barrier services to clients based in Bristol and the surrounding areas. Our concrete barriers are of an extremely high quality and we are always keen to maintain a strong, positive relationship with landowners and local businesses. If you require a durable, reliable concrete barrier or multiple barriers to improve the safety of a construction site, boost the security on your private land, manage traffic in a surrounding area or keep a property safe from trespassers, vehicles and fly tippers, Maltaward are fully equipped to meet your specific requirements and provide the services that you need.
Highly Experienced
We offer a wide range of construction services here at Maltaward and have an excellent reputation among our clients since we first formed in 1981. As we are Local Authority Maintenance Contractors and have provided our services to the private and public sector, we are experts when it comes to drainage, surfacing, fencing, ground works, reinforced concrete and more. We now provide our services to blue chip companies as well as various facilities including schools and hospitals. We also have knowledgeable and experienced operatives onboard who are highly skilled in taking on even the most challenging of construction projects.
Flexible ordering to provide exactly what you need
Many of our clients visit us because they are conscious of the safety of their empty properties or anxious about the vulnerability of their land. Here at Maltaward, we provide our clients with the reassurance that no job is too big or too small and that we are more than happy to provide our high quality services to all sorts of clients who have a variety of different specifications. Our Malta Blocks are capable of doing the job in a variety of projects, including traffic management, protection from road works, closing off construction areas and protecting empty properties. We have gained an excellent reputation over the years and our services have been LANTRA-accredited, with our concrete barriers being used for London Olympic venues and the City of London Police.
Catering for construction
We provide concrete barriers for long-term projects such as construction work and short-term projects on the roads for businesses local to Bristol. We also install concrete barriers on a permanent basis if necessary which is ideal for clients who require long term security. We have a team of experienced professionals who are able to offer you a range of solutions to suit your specific needs. We provide rapid site security solutions including concrete barriers that are perfect for deterring invaders. Give Maltaward a call today to discover how we can help you with your Bristol-based site security and traffic management plans.
We excel in large and small construction projects thanks to our knowledge and experience in the Civil Engineering sector and we continue to work in many specialised environments such as prisons, schools, airports, pharmaceutical facilities and hospitals. We regularly install drainage systems and have plenty of experience in supplying highway and infrastructure constructions services to local authorities and this remains a core business for us.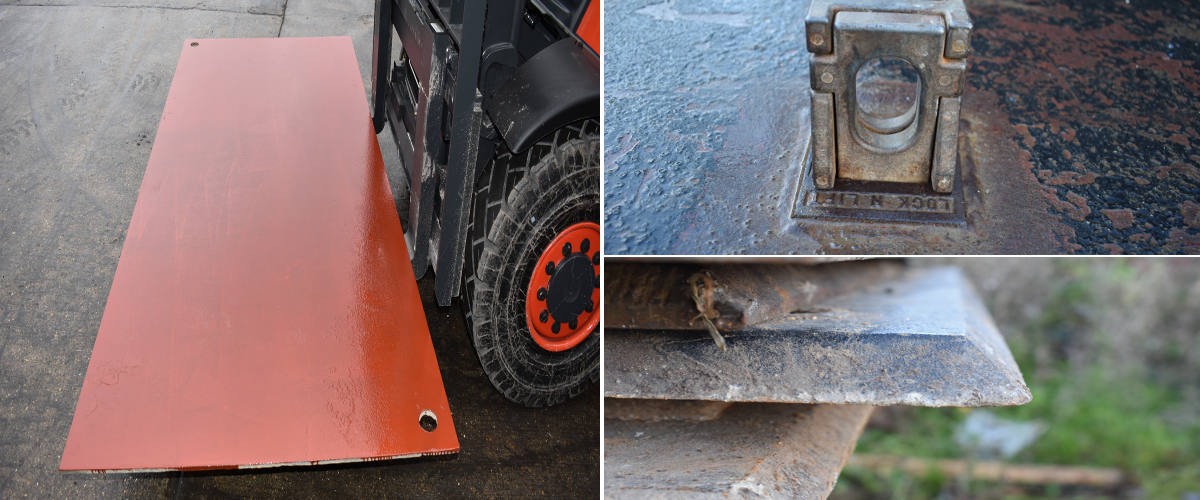 You can order sturdy, strong and reliable road plates that are more than capable of holding extreme loads and bridging any trenches or excavations that have been made as a result of road works, gas mains, drainage or water mains. Our road plate solutions flex without breaking and are available for any excavation project in Bristol thanks to our many yards that are based multiple locations nationwide.
Security Fencing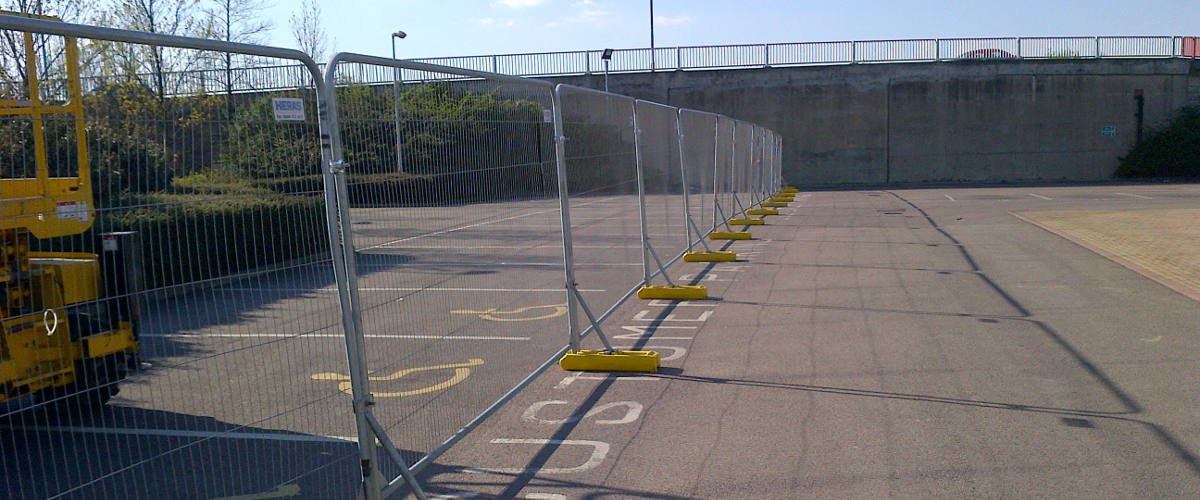 We have steel palisade fencing available that is ideally suited to any large scale event or vacant property that requires enhanced security protocols. Our weather resistant steel palisade fencing is highly durable and strong enough to withstand any potential damage, so you can certainly rely on it for security situations. We also supply knee rail fencing which is designed to help assist the navigation of both vehicles and trolleys in retail sites and parking areas. We also have a range of bollards available that are ideal for vehicle access restriction. Our telescopic bollards can retract into the ground should any access restriction be lifted in the future.
Helping Businesses of All Sizes
If you are looking for concrete barriers in Bristol, get in touch with Maltaward today and we'll be happy to provide you with expert advice and solutions surrounding your particular concrete barrier requirements. We have provided our services to many clients in the past, from schools and colleges to blue chip companies. We can talk you through the range of concrete barriers that we have available before choosing the barrier type to suit your needs.
Use the form below to contact us for all your concrete barrier needs!