If you are looking for a supplier of concrete barriers in Cardiff and its surrounding areas, Maltaward can offer you the solution to ensure your empty properties, local sites, private land or property remains secure and free from any potential human or vehicle trespassing or damage. We have serviced a wide range of clients in Cardiff over the years, covering concrete barrier services for construction sites and road works by managing traffic, all the way through to improving security for various private properties. We offer fast delivery and installation as well as a rapid, efficient service that gets the job done as soon as possible.
Maltaward formed in 1981, carrying out Civil Engineering contracts across the South East. Over the years we have built a strong relationship with all our clients and have managed to gain a vast amount of positive reviews and testimonials as a result. As Local Authority Highway maintenance contractors in the South of the country we have gained a huge amount of knowledge, experience and skill in surfacing, ground works, reinforced concrete, fencing and more. We are proud to have a team of dedicated and experienced operatives who are more than capable of tackling a wide range of projects. We continue to provide for both the public and private sectors, supplying our services to schools as well as blue chip companies.
Concrete Barriers
Our Malta Blocks offer a range of high quality, versatile concrete barriers which are capable of being used for multiple purposes, ranging from restricting access to private land to use in diverting traffic away from unsafe areas or keeping vehicles away from vulnerable or exposed property. We can install our Malta Blocks permanently for a long lasting security service or simply on a short term basis if road or construction work is being carried out by a business local to Cardiff. We are capable of matching all sorts of client requirements and can use our concrete barriers for other purposes such as event security or temporary structural parking.
Flexible ordering to provide exactly what you need
We have gathered plenty of satisfied customers over the years and this has lead to our services being LANTRA-accredited. We received positive feedback after providing services to both the London Olympics and the London police force. We have a proven track record of working with some of the biggest names but we are also happy to work on smaller jobs if this is needed by our clients. Our concrete barriers are of a very high standard and have proven to be more than capable of redirecting vehicles and keeping trespassers off of private property. Whether your requirements are complex or simple, Maltaward would like to hear from you to discuss your concrete barrier needs for your project in Cardiff. We encourage enquiries from all sorts of clients, whether you're a homeowner or local business firm.
We are capable of working in specialised environments thanks to our experience in Civil Engineering. We regularly provide our services to sites and facilities that include prisons, airports, hospitals and pharmaceutical facilities. A core business of ours is highway and infrastructure construction services provided to Local Authorities, while we are also experienced in drainage system installations. Our proven Civil Engineering expertise suit all kinds of construction projects and we carry a substantial amount of knowledge and experience thanks to working with many different clients in the past.
Steel Fencing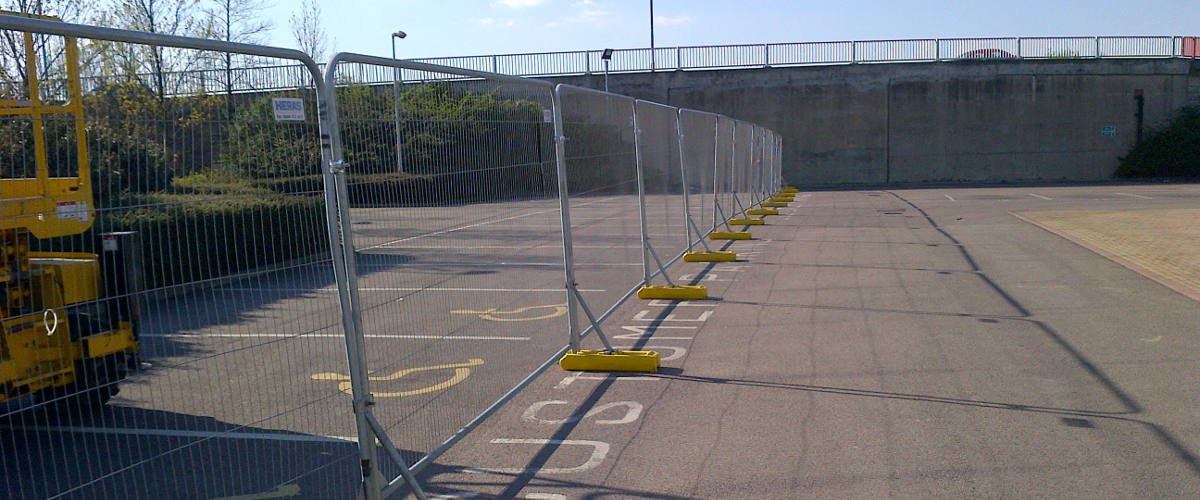 Our fencing is of the highest quality, from steel palisade fencing to knee rail fencing. Our fences are designed to provide maximum security to any site or event, whether you're looking to keep queues organised or set up specific area restrictions. Our steel palisade fencing is sturdy and durable enough to keep its shape and provide the strength you need to enhance security, while our knee rail fencing solutions are suited to car parks where vehicles can navigate easily and park efficiently.
Road Plates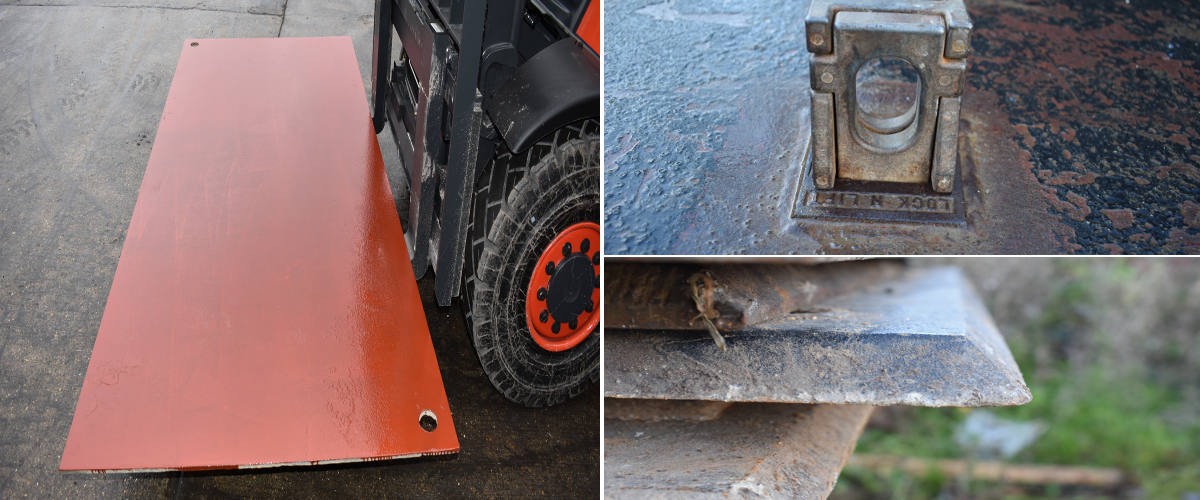 We also supply metal road plate solutions from our yards nationwide, so you can efficiently cover any ongoing excavations or trenches that are the result of water mains, gas mains, drainage or cable work. Our road plates are strong and sturdy enough to withstand damage and flex without breaking. They are also capable of carrying extremely heavy loads.
Contact Us
If you are struggling to find the right concrete barriers to do the job and require top quality blocks that can provide for all sorts of different client specifications, get in touch with Maltaward today and we'll be happy to talk you through our wide range of options that we have available.
Use the form below to contact us for all your concrete barrier needs!