If you need to keep a particular stretch of land in Greater London private and secure from any unwanted access, Maltaward offer the perfect solution with a range of concrete barriers that suit all kinds of requirements. Maltaward offer a safe, secure and robust solution with our heavy duty Malta Block barriers which are capable of diverting vehicles away from property, outlining areas of restricted access and preventing access to vulnerable land. We have all sorts of different barriers available for use so that we can match the specifications of any security purpose. Take a look at our range of concrete barriers to identify the blockade that best suits your needs.
A Comprehensive Service
We provide our concrete barriers with a wide range of different uses in mind such as traffic management, security and protection. Our concrete barriers are well suited to protecting land from fly tippers and trespassers. What's more, if road works or construction jobs are being carried out, our concrete blocks can help divert traffic on either a temporary or permanent basis. If you are struggling to identify the most efficient barrier for your purpose, you can talk to us and take on board our professional and experienced advice. We understand the importance of safety and security which is why our concrete barriers are manufactured to provide the best possible solution.
We have a positive reputation in the London area, providing for various locations during the Olympic Games regarding both safety and security purposes. The City of London Police have also benefitted from our range of concrete barriers which demonstrates our potential to provide for a wide variety of enquiries. In addition, our services are LANTRA-accredited thanks to the feedback that we have received from the clients we have provided for. Our concrete barriers can be used for all sorts of purposes so contact Maltaward today and find out why Malta Blocks are the solution to your safety and security needs.
Highly Experienced
Since our formation in 1981, Maltaward have been providing the South East with various Civil Engineering services and have managed to build a strong relationship with clients, partners and our supply chain. Over the last 30 years we have developed as a company and now provide our services on a national scale. Our work as Local Authority Highway Maintenance Contractors in Sussex and Surrey has seen us adopt a wide range of expertise in surfacing, drainage, fencing, reinforced concrete, ground works and more. Our team of highly trained staff have all the necessary skills and experience required to provide construction and project management services to both the public and private sectors and we continue to make the most of the latest, innovative working practices.
Our core business very much stems from our experiences in Civil Engineering and we have gained vital experience as a result of our work in this sector over the last 30 years. We are now specialist when it comes to working in environments such as prisons, airports, pharmaceutical facilities and more. We now have a wealth of experience in drainage and highway and infrastructure construction services for local authorities.
Security Fencing Solutions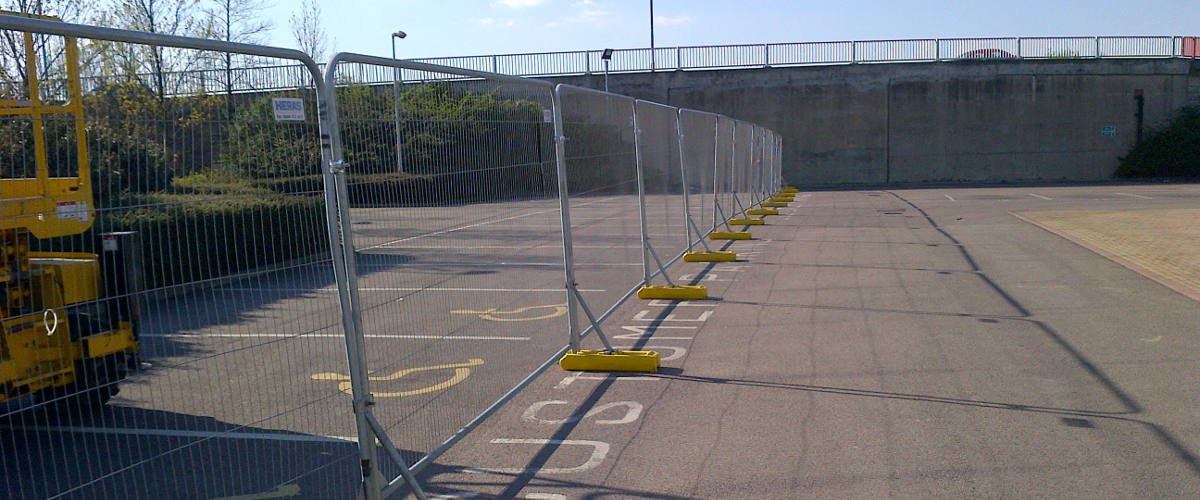 We have a wide range of fencing solutions to suit various client requirements, including construction work, restricted access, road works, large scale events, vacant properties and more. Our steel palisade fencing is specifically designed to promote security protocols at large scale events, private land and construction sites. The highly durable, sturdy and weather resistant steel makes for the ideal security structure at any event. Some of our other fencing solutions include knee rail fencing, predominantly suited to retail areas and car parks where vehicle and trolley navigation is essential and a range of robust telescopic and metallic bollards for vehicle security and restriction purposes.
Road Plates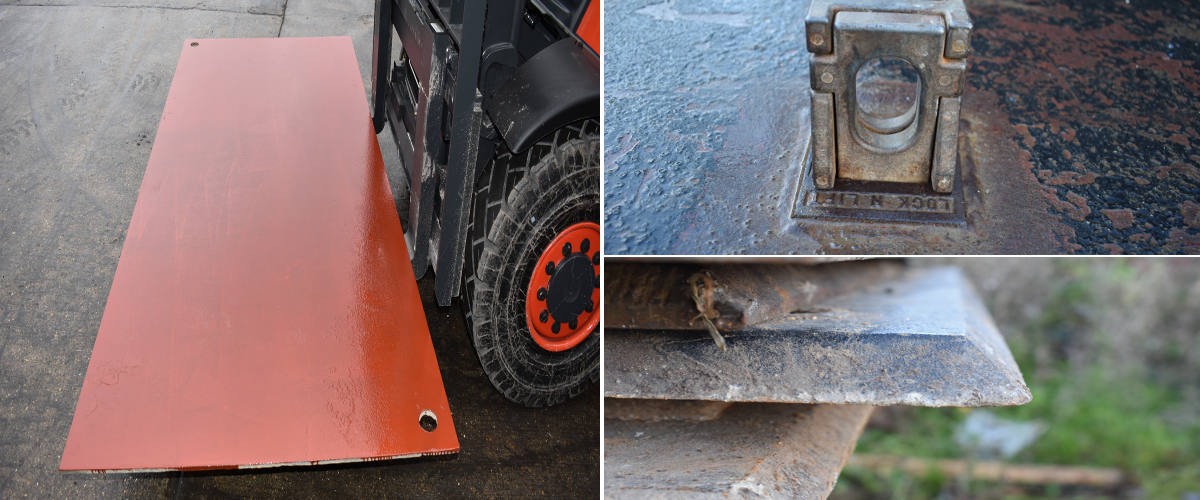 We also supply metallic road plate solutions for excavations and trench work for gas mains, water mains, drainage and cable work. Our specially manufactured road plate solutions are capable of withstanding extreme loads and flex without breaking to offer a sturdy and reliable bridging method for any ongoing excavation work.
Contact Our Friendly Team
If you are based in London and require an extensive insight into the services that Maltaward have to offer, contact us today and we can discuss your options with you. We can take you through our range of barriers and give you the professional advice that you require in order to make the right decision regarding your specifications.
Use the form below to contact us for all your concrete barrier needs!