If you are based in Nottingham and require a security or safety solution for your private property or business project, Maltaward are capable of providing a wide range of durable, robust, high quality concrete barriers that are appropriately manufactured to protect private property or land from trespassers, unwanted vehicles and intruders. Our security barriers Nottingham office is able to supply clients rapidly and efficiently, resulting in a quick and easy security solution for your project. We carefully choose the products that match you specifications to ensure that your property is protected accordingly.
Hugely Experienced
Maltaward were established in 1981 and started out as Civil Engineering contractors in the South East. We enjoyed a positive relationship with clients and partners as well as with our supply and chain and we started attracting various positive reviews and testimonials. Since then we have become a nationwide company that provide services including fencing, surfacing, drainage, reinforced concrete and ground works. Our Local Authority Highway Maintenance Contractor work gave us all the expertise we needed to provide for both the public and private sectors, from blue chip companies to schools and colleges. Our team of highly skilled and experienced operatives adopt innovative working practices for a high standard of service across all areas of construction, including project management roles.
We have a substantial amount of experience in Civil Engineering and this being a core part of our business, we possess all the necessary skills and expertise to work in specialised environments such as hospitals, prisons, airports and pharmaceutical facilities. We specialise in the provision of highway and infrastructure construction services to local authorities and have a huge amount of experience installing drainage systems.
Reliable and Efficient Service
If you have had trouble dealing with fly tippers in the past or you feel there are safety concerns surrounding your upcoming or current construction project, we provide Malta Blocks that are capable of securing the area effectively. You can make the most of all the different potential uses of our concrete blocks as they are suitable for traffic management and event security as well. We have satisfied many customers over the years thanks to the success of our products including the City of London Police and various venues throughout the London Olympic Games. You can rest assured that our LANTRA-accredited services are more than capable of meeting your project security and safety requirements.
Since we are able to provide for all sorts of different clients we don't have a restriction on the number of concrete barriers that you can get from us. We would be happy to discuss your specific requirements, regardless of the size of the project. If you need further information regarding how we can provide for your Nottingham-based property, event or construction site, contact Maltaward today and we will be able to ensure that the services we provide for you are capable of meeting your specifications. We have a team of specialists available to contact who can offer professional advice surrounding your security requirements.
High Security Fencing Solutions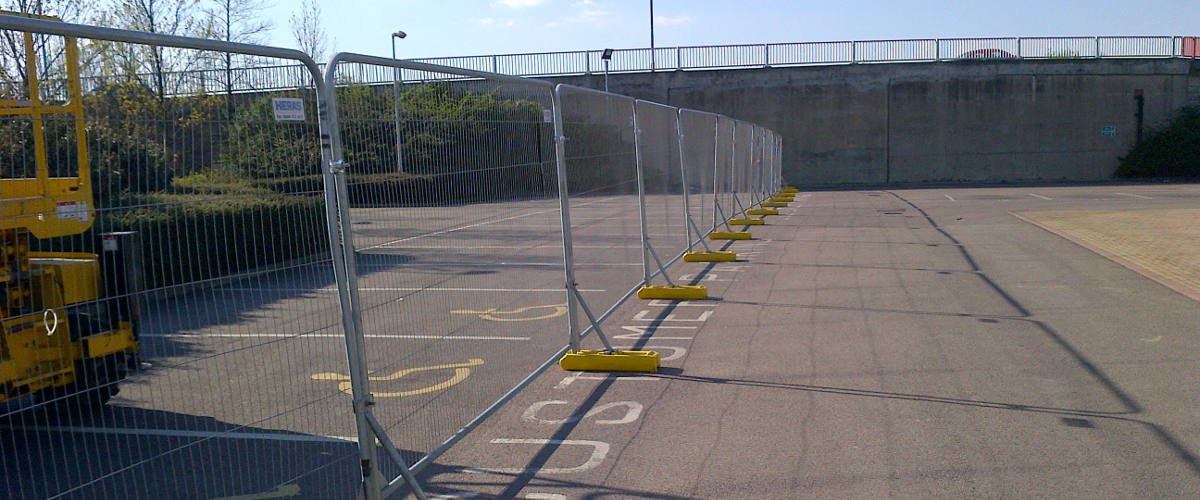 Our fencing solutions include steel palisade fencing, closeboard fencing and knee rail fencing as well as telescopic and metallic bollards, all of which help to enhance safety and security measures at events, construction sites, road works, vacant properties and more. Our steel palisade fencing is strong, robust and more than capable meeting the security requirements of crowded events and construction sites. Our fencing is weather resistant and remains an effective security method during all kinds of weather conditions. Alternatively, our knee rail fencing is commonly used in retail areas and car parks where the navigation of cars and trolleys is essential. We also supply telescopic and metal bollards that are capable of protecting a premises or vehicles.
Metallic Road Plates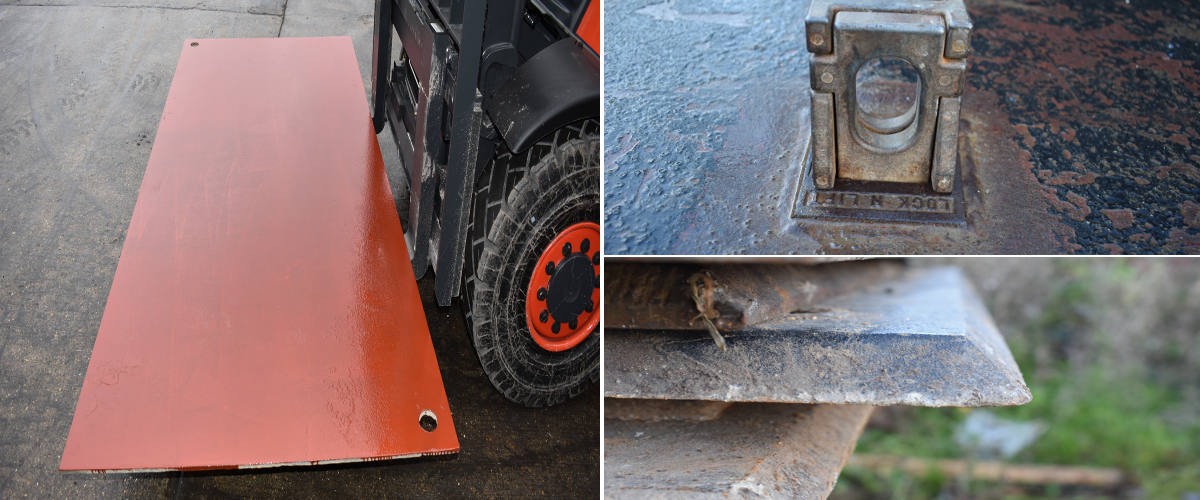 Our metallic road plates are a strong and practicable way of bridging any excavation or trench work that's underway to repair cabling or carry out services for water mains, gas mains and drainage. Our metallic road plates are strong and flexible enough to withstand heavy loads without breaking. We can supply our road plates on a national scale with a fast and cost efficient delivery service thanks to our yards being based across the country.
We Can Help With All Kinds of Construction Projects
If you feel our concrete barrier services here at Maltaward are exactly what you need as a solution to your private land or constructions security needs, get in touch with us as soon as possible. We can take you through all our products and discover which particular solution is best for you.
Use the form below to contact us for all your barrier needs