If you require temporary or permanent concrete barrier installations for your Plymouth-based project in the near future then you need to contact Maltaward. We carry out concrete barrier delivery and installation for all our clients in Plymouth regardless of the project size. Our blockades are ideal for the protection of vulnerable land and property, keeping intruders off private grounds, protecting the public from construction work and offering added security during large events. We are the most efficient solution for all your site security issues.
Highly Experienced
Since our formation in 1981 we have made the most of our comprehensive experience in Civil Engineering to provide more services on a national scale. We started out as Civil Engineering contractors in the South East, earning a positive reputation among clients, partners and our supply chain. We have developed from Local Authority Highway maintenance Contractors in Sussex and Surrey to offering a wide range of expertise in surfacing, drainage, reinforced concrete, fencing, ground works and more. We provide for both the public and private sectors, from blue chip companies to national contractors such as schools and hospitals. We are always at the forefront of new innovative working practices in the industry and have a team of highly skilled and experienced operatives onboard who are committed to the businesses, environment and communities that we serve.
Whatever your needs
You have the opportunity to fully customise our range of blockades to suit your preferences, so whether you need to have concrete barriers fixed permanently at a location or on a temporary basis instead, we can help you choose the ideal solution for your project. We are more than happy to fulfil any requests our clients may have, whether its property protection or full site security purposes. Whatever your requirements are, we can provide you with our sturdy Malta blocks which is the ideal option for any safety or security solution.
LANTRA – Accredited
We have gathered a wide range of satisfied customers over the years, including the City of London Police and several of the London Olympic venues, for whom we supplied our services in 2012. We strive to provide the same top quality services to our clients in Plymouth regardless of the project, so you can rest assured that the products we offer will be of a high standard. As a LANTRA-accredited company, we are established professional manufacturers and suppliers of concrete blocks across the UK so you can certainly rely on our services. If you feel you need further insight in to the concrete barriers that would best suit your specific project, whether its land security from fly tippers and trespassers or traffic management, our specialist team would be happy to help.
Civil Engineering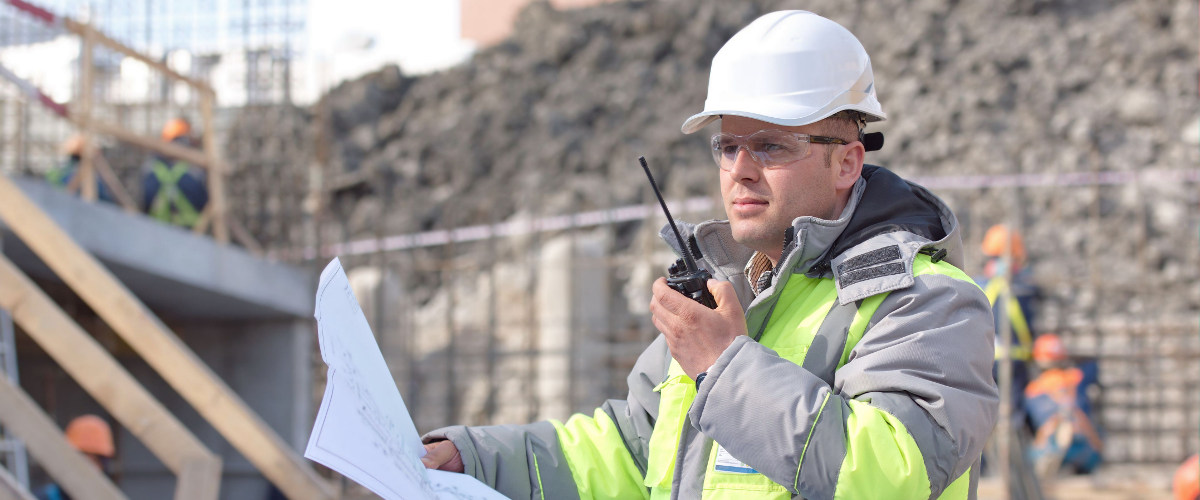 Our core business has stemmed from our experiences in Civil Engineering and much of our expertise is based around our past work in this sector. We have huge amounts of skill and experience in Civil Engineering and this has helped us to work in various specialised environments that include hospitals, airports, pharmaceutical facilities and more. Our wealth of experience means we can carry out drainage system repairs and installations as well as carry out highway and infrastructure construction services provided by Local Authorities.
Steel Fencing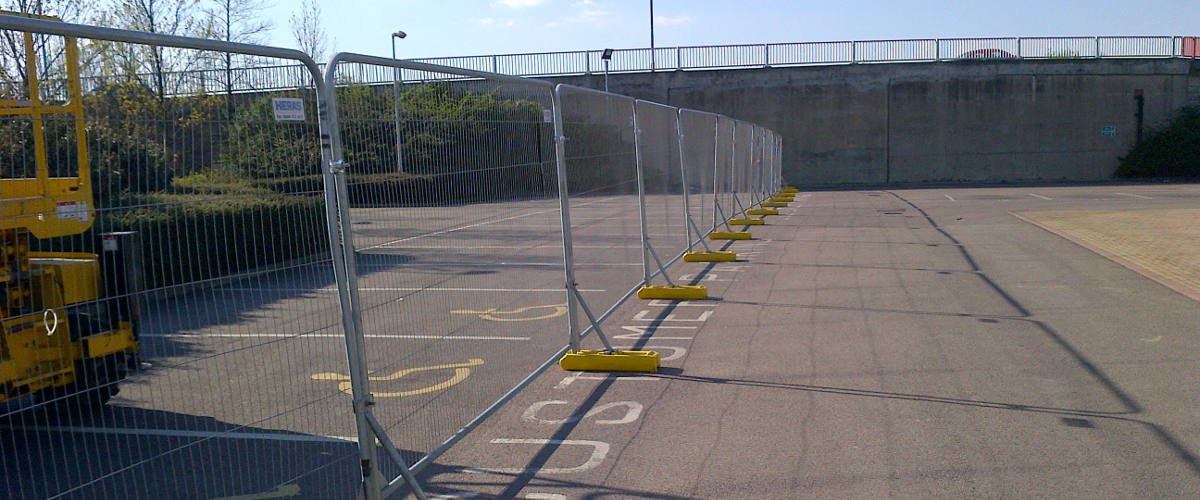 Our fencing solutions are designed to offer highly efficient safety and security services, all at competitive prices. We have a range of steel palisade fencing that's perfectly suited to any large, crowded event or construction site which needs to remain as safe and secure as possible. Our steel palisade fencing is strong, sturdy and durable enough to withstand all weather conditions and provide a consistent security service from the moment you have them installed. We also supply car parks and retail areas with knee rail fencing in order to assist the navigation of cars and trolleys, while we also have a range of robust bollards available that increase vehicle and vacant property security and can also restrict access to a site.
Road Plates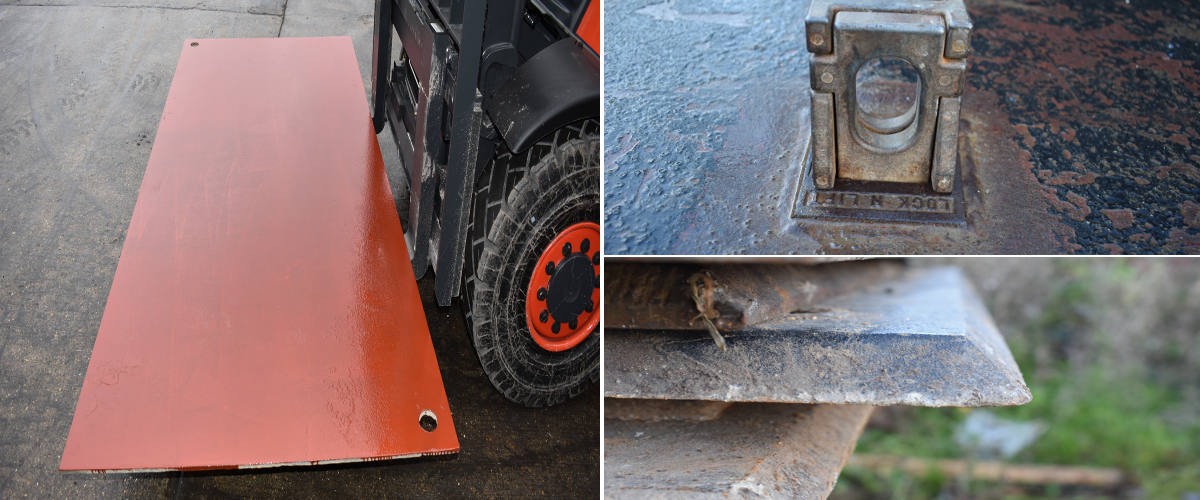 We supply metallic road plates to excavation and trench projects including repairs on gas mains, water mains, drainage and cables. The strength of our road plates means they can withstand heavy loads and flex without breaking. We have yards across the across the country so our fast, cost-effective delivery service to your excavation work in Plymouth would not be a problem.
Contact Us
If you want to discover the wide range of concrete barrier solutions we have to provide in more detail for the purpose of your Plymouth-based business or individual project, get in touch with Maltaward today. We will gladly accept any client enquiries and talk you through the concrete barrier options we have to offer.
Use the form below to contact us for all your barrier needs