Maltaward provide concrete barrier services to Staffordshire and across the whole of the UK. We are able to supply and fit a range of heavy duty concrete blocks that can be used for all sorts of different security and safety solutions. We manufacture our own sturdy Malta block barriers which can be used to secure areas of vacant land or property, offer traffic management assistance, prevent fly tippers from accessing restricted land and provide security to large scale outdoor events. Whether you require temporary or permanent barrier solutions, Maltaward take all client specifications into account upon providing our services.
An Experienced Company
Maltaward formed in 1981 and began by carrying out various Civil Engineering contracts across the South East. The reputation we built as result of our services saw us receive plenty of praise through positive reviews and testimonials from our supply chain as well as the many clients and partners we'd worked with. We've now gone from Local Authority Highway Maintenance Contractors to possessing expertise in all kinds of construction work including fencing, surfacing, drainage, reinforced concrete, ground works and more. We have provided our services to both the public and private sectors, with highly skilled and experienced operatives capable of taking up various roles in construction work, from installation to project management. We continue to make the most of the latest working practices to ensure a high level of service for all our clients.
Concrete Barrier Solutions
Both our temporary and permanent concrete barrier solutions have been used all over Staffordshire for a wide range of different project solutions. We have supplied our temporary vertical concrete barriers (TVCBs) to clients on a regular basis, providing public safety for road works and construction sites and offering security benefits to vacant land. From site security to traffic management, our Malta Block range can be utilised in all sorts of different scenarios and you can rest assured that we will supply the ideal concrete blockades that match your specific requirements. We offer a fast delivery service that allows for a quick installation and efficient setup, providing instantaneous security and safety precautions to your project.
LANTRA-Accredited Service
In the past we have provided for all sorts of different clients, from land or property owners through to major businesses and corporations. Our quality services have been used by the City of London Police in the past, providing security barriers in a range of different scenarios. In addition, we provided security and safety solutions to various venues during the London Olympics. Our vast reputation has seen us obtain an accreditation from LANTRA and we maintain a high level of service towards all the clients that we work for in Staffordshire.
Civil Engineering Expertise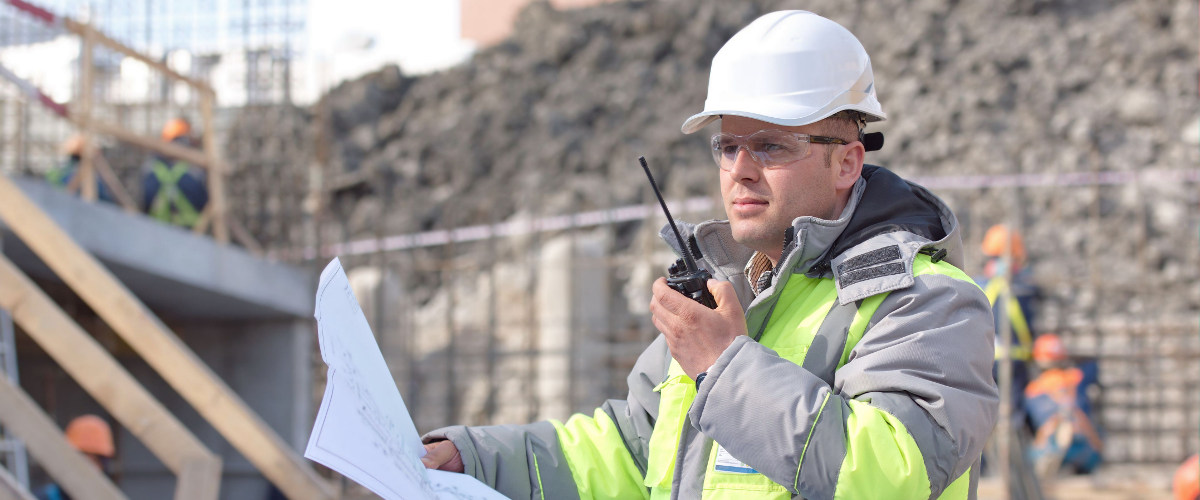 Our core business has been strongly based around our work as Civil Engineering contractors and we continue to make the most of our Civil Engineering expertise when carrying out all our additional services. We now have the qualities and experience required to work in specialised environments including prisons, airports, pharmaceutical facilities and hospitals. We now have plenty of experience installing drainage systems, while a core part of our business remains providing highway and infrastructure construction services to Local Authorities.
Safety and Security Fencing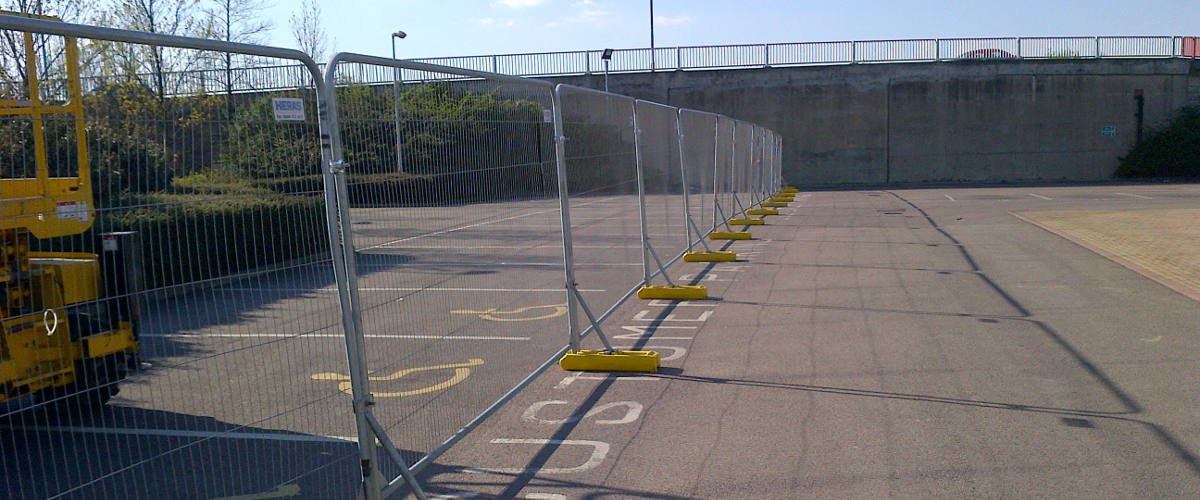 We provide high quality security fences to enhance safety and security protocols for properties, construction sites, retail areas, private land and outdoor events. We offer weather resistant steel palisade fencing, which is a sturdy and reliable option for any high security requirements, providing an essential service at construction sites to protect the general public and offering organisational benefits at large scale, crowded festivals or events. We also offer knee rail fencing solutions for retail areas and car parks that require clearly defined spaces for enhanced vehicle and trolley navigation. In addition, our metallic and telescopic bollards are an efficient, robust option for protecting vacant properties and vehicles.
Get in Touch
If you would like to follow up our services or you are interested in hiring or purchasing concrete barriers for your land, property or business, do not hesitate to contact us today. We have given security and peace of mind to many customers in the past and have assured the safety of the public thanks to our reliable Malta block range. Contact us today and speak to a team of professionals who will guide you through our range of concrete barriers and address any other questions you may have.
Use the form below to contact us for all your concrete barrier needs!