Maltaward provide temporary plastic barriers for site security and roadside protection in a variety of options. These sturdy yet portable water filled barriers have numerous applications and the range of options available make them suited for every possible situation in which a barrier system is necessary.
Already Know What You're Looking For? See These Quick Links…
As a leading supplier of plastic safety barriers and water filled plastic barriers Maltaward are pleased to offer a wide range of plastic barrier options either for purchase or on a short or long term hire providing customers with flexibility to choose the option best suited to your individual needs. Our barriers are constructed from hard wearing UV stabilised prime polyethylene and can be filled with either water or sand. Alternatively we have options available which require no ballast.
To view the full range of plastic barrier options available, from large stackable roadside barriers to smaller, flexible barrier units, take a look at the many different units we offer on this page. No matter where you are in the UK, or what your specific barrier requirements, Maltaward could have the ideal solution and offer the most competitive rates, whether for plastic barriers for sale or on a long or short term hire basis.
Maltawards Plastic Barrier Solutions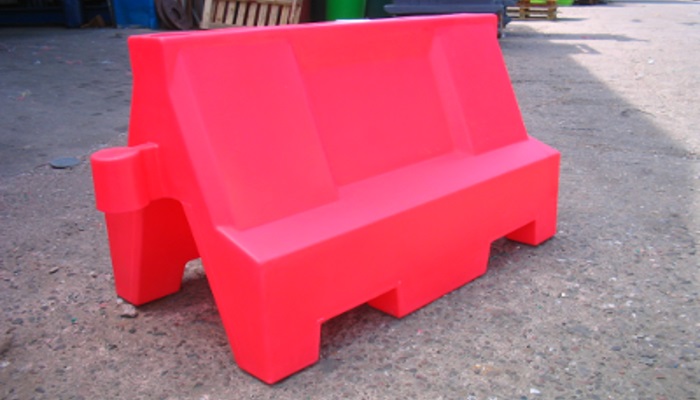 Euro Road Barriers offer plenty of strength and durability for complete, reliable roadside protection. At 1 to 2 metres in length, these barriers are made of high quality UV stabilised prime polyethylene and are capable of interlocking with other barriers to create angles or curves.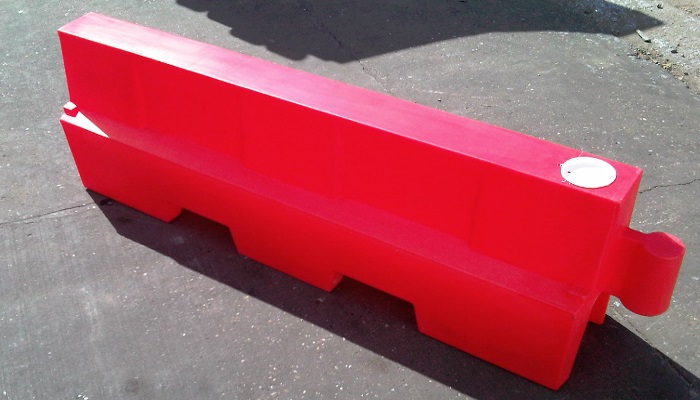 Maltaward are suppliers of EVO road barriers which are available in three different sizes for both hire and sale. EVO barriers are designed to accommodate and interlock with additional barriers either horizontally or vertically to create a solid enough barrier for many different road purposes.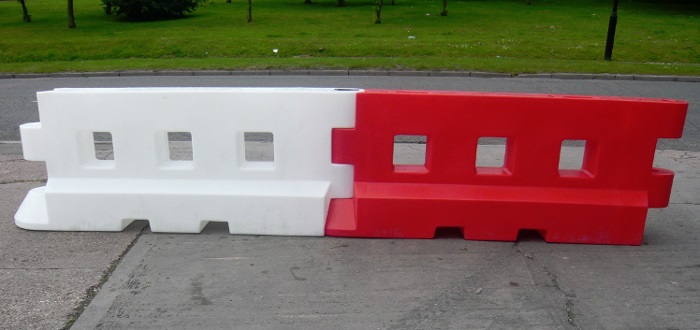 Maltaward offer heavy duty road barriers suited to a wide variety of applications for optimal road barrier protection. Heavy duty road barriers are made of extremely hard-wearing UV stabilised prime polyethylene and can interlock with each other to allow for curves and bends.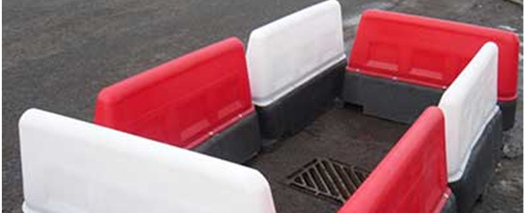 Self weighted barriers are ideally suited to situations where water filled barrier systems are not suitable. Self weighted barriers are part of our Malta Log barrier range, are 1.2 metres in length and can create an interlocking system that makes for easy deployment and movement.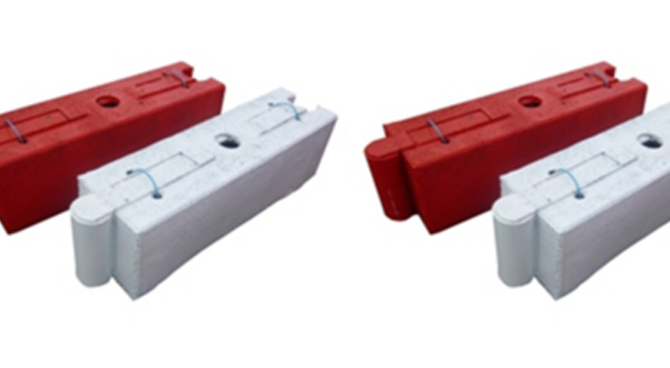 When EVO or Euro Barriers are not suitable our range of self weighted oak log barriers are an alternative choice. These rigid, heavy duty barriers come in red or white and include rope handles for easy positioning and deployment.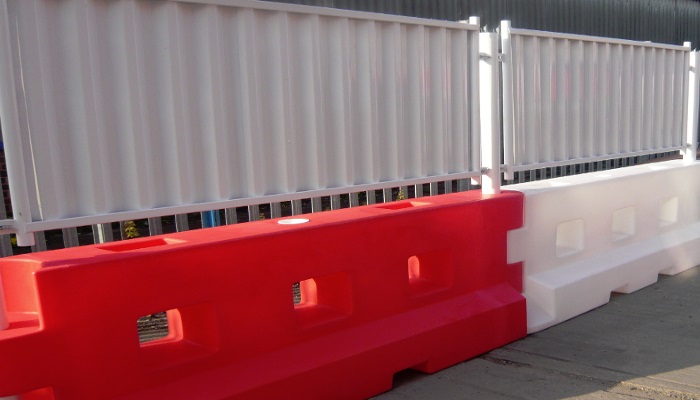 Our roadside barrier systems work perfectly with our extensive range of mesh and hoarding panels, creating a sturdy and reliable roadside barrier system. Mesh and boarding panels add height to individual barriers and increase security and protection when deployed.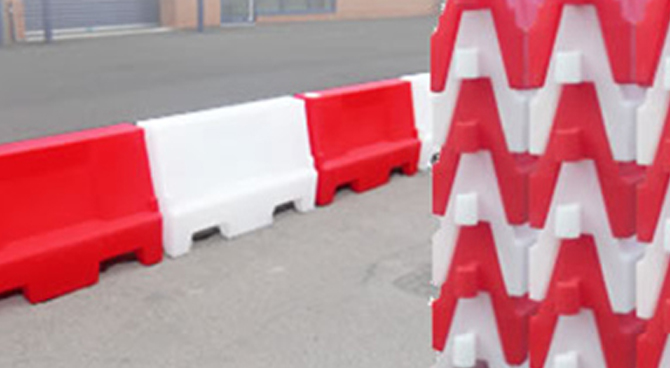 Our comprehensive range of plastic safety barriers is suited to many different purposes, including the enhanced security of an event and restricted access to construction sites. Our plastic safety barriers are made with the very best materials for a security solution you can rely on.
Frequently Asked Questions
What are plastic barriers used for?

The we offer a wide range of different types of plastic and water-filled plastic barriers that can be suitable for a huge variety of tasks. Whether you are looking for road safety and traffic management or stackable barriers, we have the barriers to suit your needs.

What sizes of plastic barriers are available?

There are a number of different types of plastic barrier available across a range of sizes to suit your needs. Plastic barriers are typically between 1 and 2 metres, but we have interlocking and stackable options so that you can create barriers of any size.

Where do you provide plastic barriers?

We can provide you with the highest quality plastic barriers virtually anywhere across the UK. Please get in contact with a member of our team to discuss having plastic barriers delivered to your project.