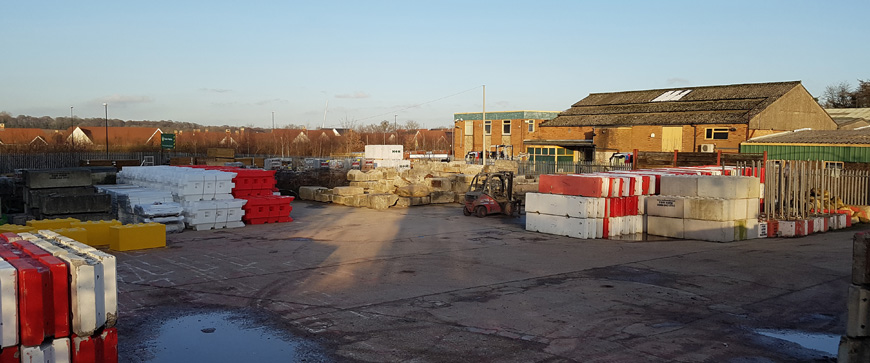 We are starting 2019 with a yard half full! We are pleased to see that our stock of TVCB's, Interlocking Concrete Blocks and Mass Barriers have been moving out on hire at a great pace this year.
With hires going out to Bristol, London, Gatwick and Cannock, our delivery drivers have been very busy. There are freshly painted bright yellow interlocking concrete blocks all to meet our clients requirements and ready to go out to a site at Heathrow.
There were over 700 TVCB's shifted out on hire last month, making the yard at Faygate look very tidy. However no need to worry about stock shortages as with our yards at Bingham, Birmingham and Leeds, there are still plenty available.
We can supply blocks to any part of the country and our range includes:
Jersey Barriers, Malta Marquee Blocks, TVCB's, Delta Blocks, Plastic Water Filled Barriers, Kentledge Blocks and Mass Barrier systems.
Our additional security services include site clearances, vacant property monitoring with CCTV, evictions and the provision of guards and dog handlers so we have the ability to meet any security challenge.
Contact our office for instant help.