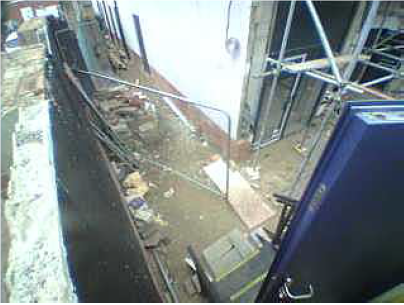 We are currently providing ongoing CCTV site security cover for a valued customer in Walton on Thames. We have supplied and installed a wireless video verification alarm system, monitored 24 hours a day, to raise the alarm if the vacant site is subject to any unauthorised entry, theft or vandalism, over the vulnerable Christmas Period.
Our CCTV cameras can be installed in a matter of hours, they come with Solar powered batteries providing long operating periods with no need to provide mains power or internet connections therefore reducing maintenance site visits.
Monitored CCTV provides additional security peace of mind over and above the installation of our Concrete TVCB blocks which will exclude vehicles from sites. The cameras can be set to monitor the front and back doors, internally or externally, there is no limit to the number of cameras that you can install.
We have a range of cameras for hire, including CCTV masts to fit any application which can be installed alongside our approved traditional static security systems, such as TVCB'c Concrete blocks, security screens and fencing options.
We'd love to talk to you about how we can help provide site CCTV solutions or indeed other forms of site security so talk to our experts today.