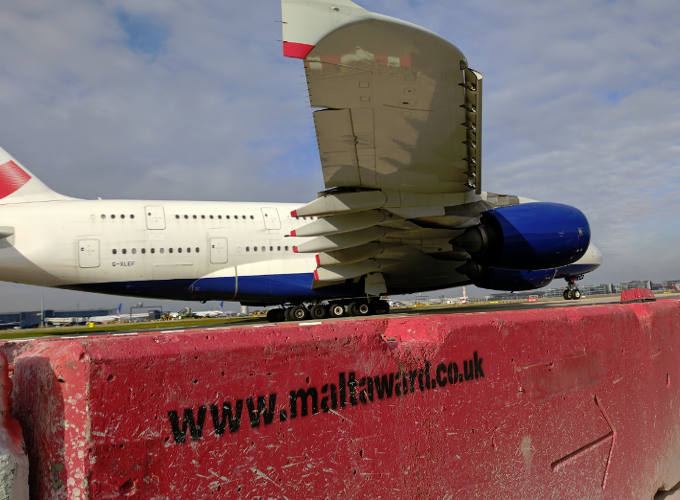 At Maltaward we provide concrete barriers and security solutions to a wide range of companies and industries across the UK, including airside services and delivery for construction projects and more at Gatwick and Heathrow Airport. As a CHAS accredited company registered with the Construction Health and Safety Group, we regularly carry out airside services tailored including forklift hire, HIAB haulage and hire, telehandler services and more. One of our recent projects included placing concrete barriers on the Taxi Way at Heathrow, as well as installing MASS safety barriers with security fencing included.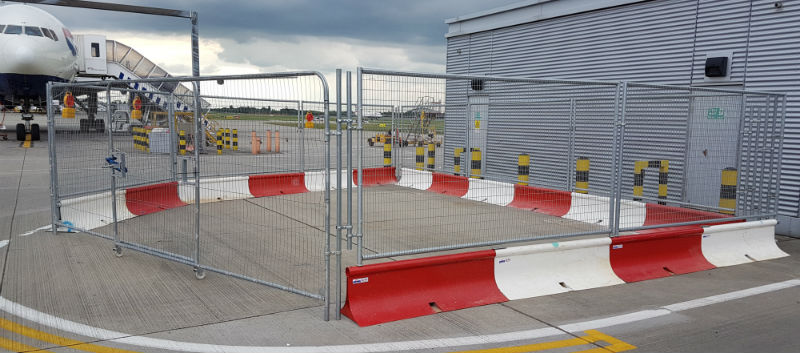 We also recently received this excellent testimonial from SPIE Ltd following our airside delivery work at Heathrow Airport:
I have been informed that all went well last night with the delivery, my supervisor mentioned that your guys have been extremely helpful, so please pass on our big thank you. Much appreciated, it is always a pleasure to work with reliable suppliers and you have proven to be one.
For more information on the airside services that we provide, click here or get in touch with us today on admin@maltaward.co.uk or by filling out the form on our contact page. Alternatively, you can give us a call on 0800 043 2742 for more information and a free quote.