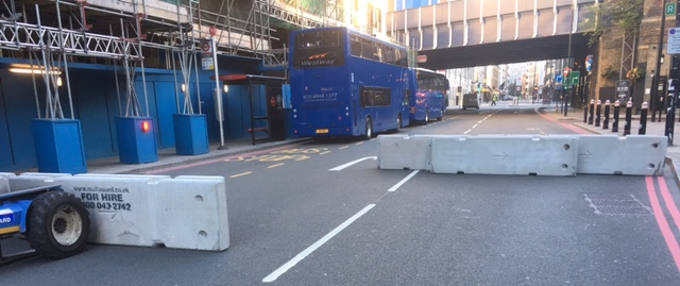 Maltaward completed a Concrete Ring of Steel for the GAY PRIDE event in London on the weekend of 8th July 2017.
This was a weekend event attended by approximately 100's and 1,000's of people.
We had to deliver and install throughout the night in the busy capital on the Friday night and reopen the roads after the event in the early hours of the Sunday 9th July and clear the Concrete Barriers away from the event.
Our team of installers did a fantastic job and it was a job we were pleased to have done.
The logistics in doing these projects takes a lot of planning.
We have our own in house team of Appointed Persons, Slinger Banksman and trained Forklift Operators and installers.
Once again, thanks to all the team involved for the safe delivery of the Project.