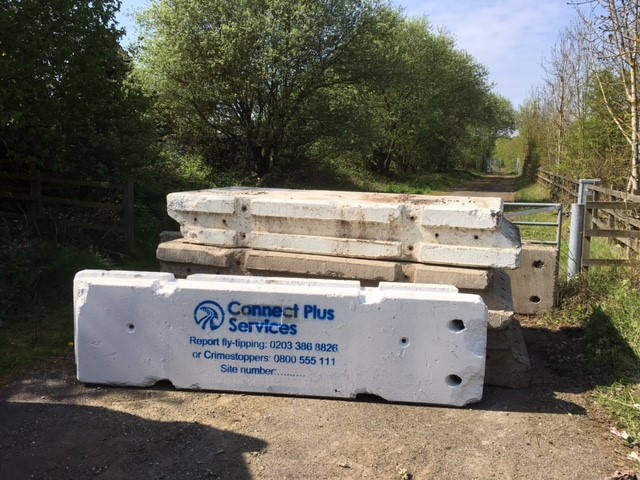 We have been employed by the M25 to secure lots of redundant areas around the motor way network to battle the problems with fly tipping, we have been installing 4.5 Tonne Concrete Barriers and our standard 2.5 Tonne Concrete Barriers at 15 different locations.
We are working with Connect Plus Services to reduce and report flytipping. Call 0203 386 8826 to report any fly-tipping.
Here are a few pictures of our concrete barriers at work!