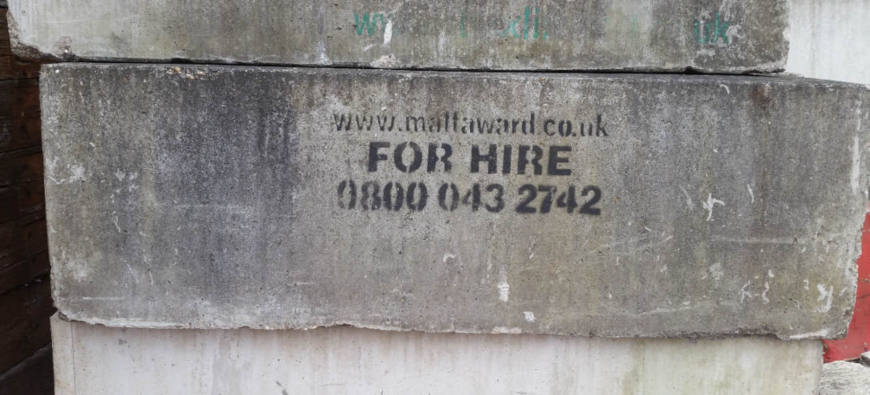 Keeping travellers away from private property can sometimes be very challenging, especially if the site is large, unoccupied and has multiple access points. We worked on a project with the local council to restrict access to The Downs Residential Site, a former traveller site located in a rural area in Caterham, Surrey.
Based close to Caterham and opposite a large private estate, the site was previously a residential site allocated for use for travellers.
Travellers and other groups continued to attempt to gain access to the site to use it. As with any unauthorised access and use of private property, this is considered to be trespassing. Therefore, the council got in contact with us to arrange to use our services to secure the site and ensure that future intrusions were not possible.
At Maltaward, we can offer a huge variety of different options in order to protect vacant property and open sites. Primarily this involves the use of large concrete barriers to stop vehicles from being able to gain access to the area. Additionally, we can set up protective screens, fencing, and concrete bollards in order to restrict entry points. These services were variously used by the council to ensure that the site cannot fall victim to intrusions from squatters and traveller groups.
However, in this case, given the size of the site and the fact that it was previously used by travellers, the council saw it necessary to take further steps to keep it secure. Therefore, we arranged for 24/7 security surveillance of the site to make sure that no-one was attempted to gain access to the site at any time. This is a long-term project to keep the site free from intruders.
If you have a vacant property or a large site that needs protecting and securing against trespassing for travellers, squatter and other groups, this is something that Maltaward can help you with. We can take on projects of any size, providing services ranging from barriers and fencing to security patrol dogs.
Alternatively if your site has already been targeted by travellers, we can provide full eviction services, with bailiffs available to regain possession of land within 24 to 48 hours.
Please get in contact with Maltaward today if you would like further information on what we can do for you to keep your property secure.