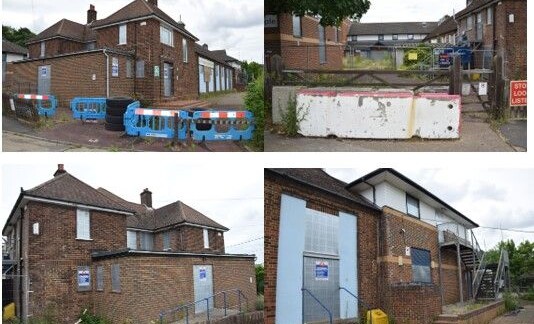 In a recent project, Maltaward completed another sizeable screening job was completed as part of a combined security solution for a large site in the South of England. Maltaward installed high-quality steel security screens to offer better security for a vacant property, in combination with plastic barriers for roadside protection; metal heras fencing and concrete barriers for complete peace of mind.
Maltaward has a range of professional solutions to help protect your property, land, vacant premises or industrial units from unauthorised access and damage. From window security shutters, CCTV and temporary security fencing to concrete barriers and fixed metal bollards, we can put effective tools at your disposal to safeguard your property and put your mind at ease.
For all your security service needs, get in contact with our team today.