Concrete barriers have a huge range of uses on all kinds of properties from construction sites and warehouses to commercial premises. Designed with safety, strength and security in mind, these barriers could be perfect for your needs. Here are five practical uses for concrete barriers.
Preventing access
You may have a commercial premises, property or plot of land that you want to restrict access to. Heavy concrete barriers can be used to sit in front of access points in order to stop vehicles from being able to enter the site. These hard-wearing barriers are a perfect choice if you are carrying out long-term works on a vacant property, or if you have a site that is specifically vulnerable.
Barriers help you to completely prevent the risk of trespass or intrusion – especially if this is something you have had a problem with in the past. It also reduces the risk to your property from attacks that utilise cars and vehicles, such as ram-raiding or issues with fly-tipping, which can be prevented.
However, concrete barriers are also useful from a safety perspective. You may wish to limit public or vehicular access to certain areas of your site due to hazards such as deep water or moving equipment.
Restricting views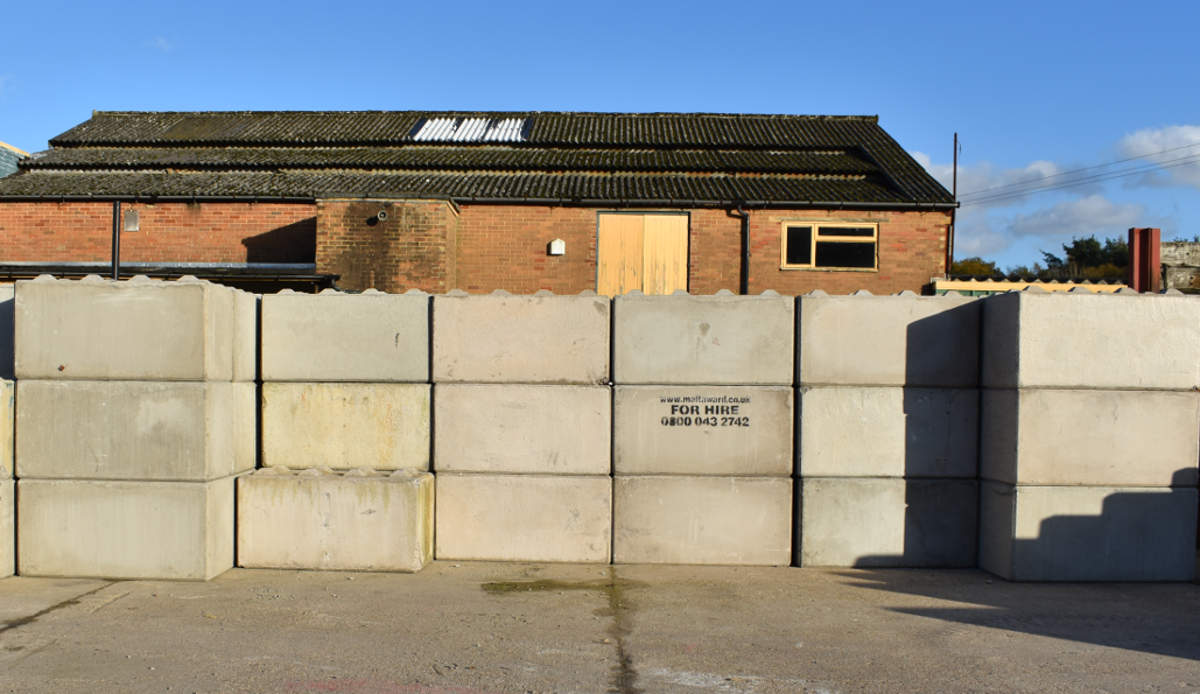 There are many reasons that you may need to restrict views of your site. Firstly, you may wish to keep your works private or protected, screening away any individuals from being able to view the site. It may also be the case that site works could be a distraction to road users or the rest of the community.
Large concrete barriers fitted with screens can be placed in an interlocking structure to create a boundary or perimeter which can act as a barrier against individuals snooping or spying on the activities on your property, as well as stopping unwanted intrusion.
Creating bays for parking
One of the major uses for concrete barriers is in giving structure to large, open physical spaces. A good example of this is in creating temporary car parking, as you can easily delineate bays and areas to make it as easy as possible. Whether this is to give workers somewhere to park on a construction site, or if you are running an event, this can be extremely useful.
Physical defences
Concrete barriers can be used as a means of physical defences, for example as a part of flood defences or to support works by retaining earth.
Guiding traffic
Of course, there are many types of barrier that can be used for guiding traffic, but concrete barriers have the advantages of being very strong and stable which makes them extremely difficult to dislodge, even when situated close to heavy traffic. Even if the barriers are accidentally knocked by vehicles, they will stand in place.
This is a very dependable long-term solution if you need to guide traffic anywhere on your property, especially as the barriers could be moved if necessary.
If you would like to learn more about how concrete barriers could be used on your site, please get in contact with the experienced team at Maltaward today.