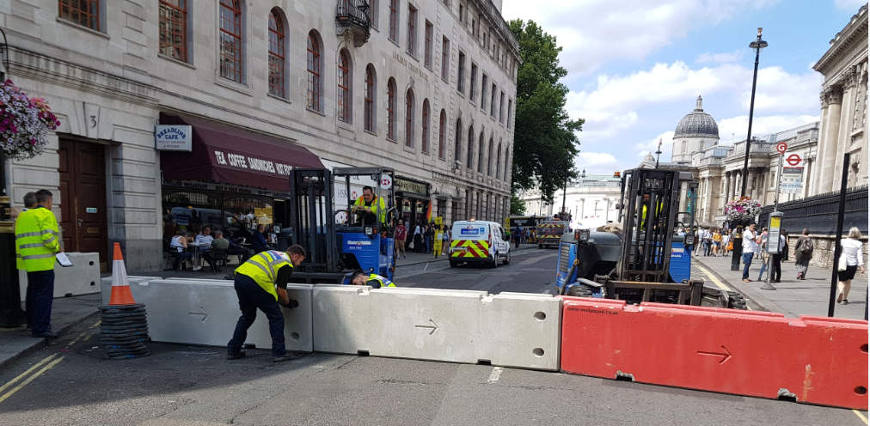 At any kind of event, the safety of visitors, staff and anyone else in the vicinity must be paramount. Whether you are organising a parade, a concert, a festival or a market, individual measures must be put in place to keep everyone safe. If you are running an event or in charge of crowd safety management you need to consider all of the potential risks and dangers, and take sensible steps to mitigate or eliminate risk wherever possible.
To do this you must carry out a risk assessment in order to identify issues and ensure the event can be staged safely. Here we take a look at some of the issues you will need to consider in your risk assessment.
Know your audience
To understand how to plan for safety at your event, you first need to have a good idea of who is going to be attending. The profile of the audience can help you determine how the crowd will behave. If the event showcases a performer that attracts a very frenetic audience this can help you to understand how to manage the crowd.
As well as the standard audience profile, it is also important to consider audience members such as young people and people with disabilities. Is your event accessible? Is it safe for children under a certain age to attend?
When you understand who is likely to be at your event you have put more effective measures in place to keep everyone safe.
Identify the hazards in the crowd
Depending on the kind of event that you are managing you can face specific challenges with the crowd. The dynamics of the crowd's movement can produce dangers for this people in the crowd – for example, a densely packed crowd that is unsteady and surges can lead to individuals falling or being trampled.
Also consider how barriers are placed as a large crowd that sways can end up crushing those people who are standing against fixed structures. You should ideally work with barrier contractors who will be able to advise you on planning against this scenario.
Understand the numbers
As well as understanding the kind of people who might be likely to attend the event, it is also essential to be able to accurately forecast how many people are likely to turn up. At a ticketed event this is can be easy to understand and manage. However, at more casual events you may need to investigate the expected turnout in order to provide adequate facilities.
If you have run the event before, take a look at the previous attendance figures or check the numbers of people visiting similar events in the area. Also be aware that if your event is across a number of days that it is likely to busier on certain days than others and this should be taken into account when you are planning.
Is the venue suitable?
When you are choosing the venue for your event it is essential that you take all of the details above into account. Aside from the obvious questions over capacity you also need to consider the logistics of the venue, such as whether there is a large space at the entrance, where visitors are most likely to congregate.
Also consider how well the venue would be able to deal with an evacuation in the event of an emergency. It is always essential to plan for the worst case scenario to ensure that the risk to visitors and anyone in the vicinity is kept to a minimum.
Identify the hazards from the venue and surrounding area
Remember that it is not just the crowd that can cause safety issues at your event – and it's not always something that you will have full control over. In poor weather, the ground might be in poor condition which can lead to risks of slips and falls. There may also be badly maintained pedestrian paths and routes. Make a note of potential danger areas as well as potential solutions or alternative pathways.
You also need to consider aspects of your event venue that you do have some level of control over such as where pedestrians and vehicles are in the same space, or where stalls and other structures can cause obstructions during busy times.