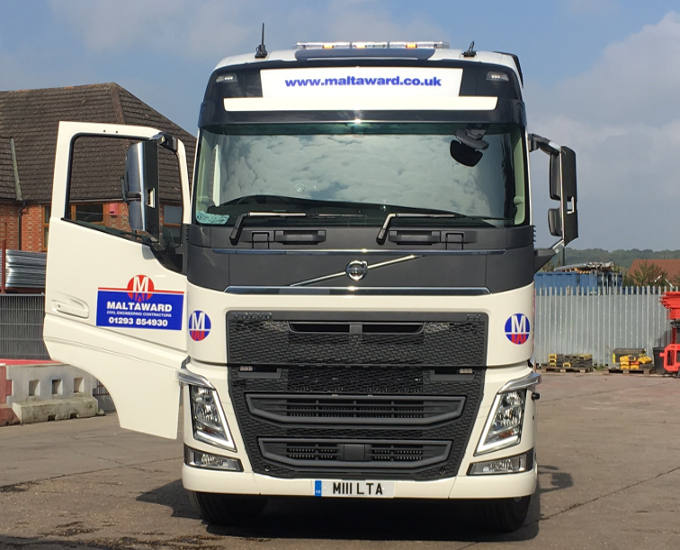 The new unit complements the existing fleet of Volvo rigid and artic lorries.
To remain a highly competitive market leader, Maltaward have always made inward company capital investment into new innovations, this includes our lorries and plant.
The scheduled replacement of our existing artic fleet with new FH 500 lorries allows for greater fuel efficiency and reduced downtime due to reliability issues. Our drivers and GM are involved throughout the bespoke design and procurement process of each lorry. This process ensures the correct vehicle is selected and that all required accessories and safety requirements are included/installed prior to the planned delivery date.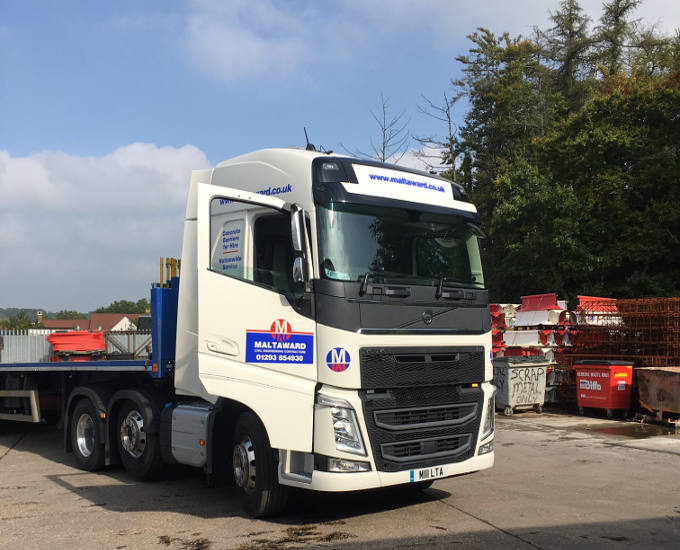 The vehicle is now a working asset ready to attend your site, compliant to the Maltaward and FORS GOLD standards.
Should you have any questions or require a free quotation, please contact our office. Give our friendly team a call on 01293 854930 or get in touch with us by email at admin@maltaward.co.uk. Our expert team can supply and deliver a range of concrete barriers and more including plastic barriers, MASS safety barriers, marquee blocks, kentledge blocks, block grabs and water filled barriers.