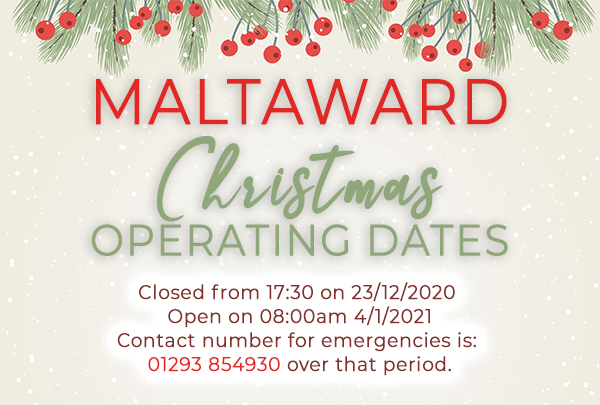 Click on the video below to see our Christmas message:
We will close from 17:30 on 23/12/2020 and re-open on 08:00 am 4/1/2021
Contact number for emergencies is 01293 854930 over that period.
Thank you to all our customers and suppliers, both old and new, that have supported us through the difficult times this year. We have a lot to be thankful for and hope to support you all through the good times as well.