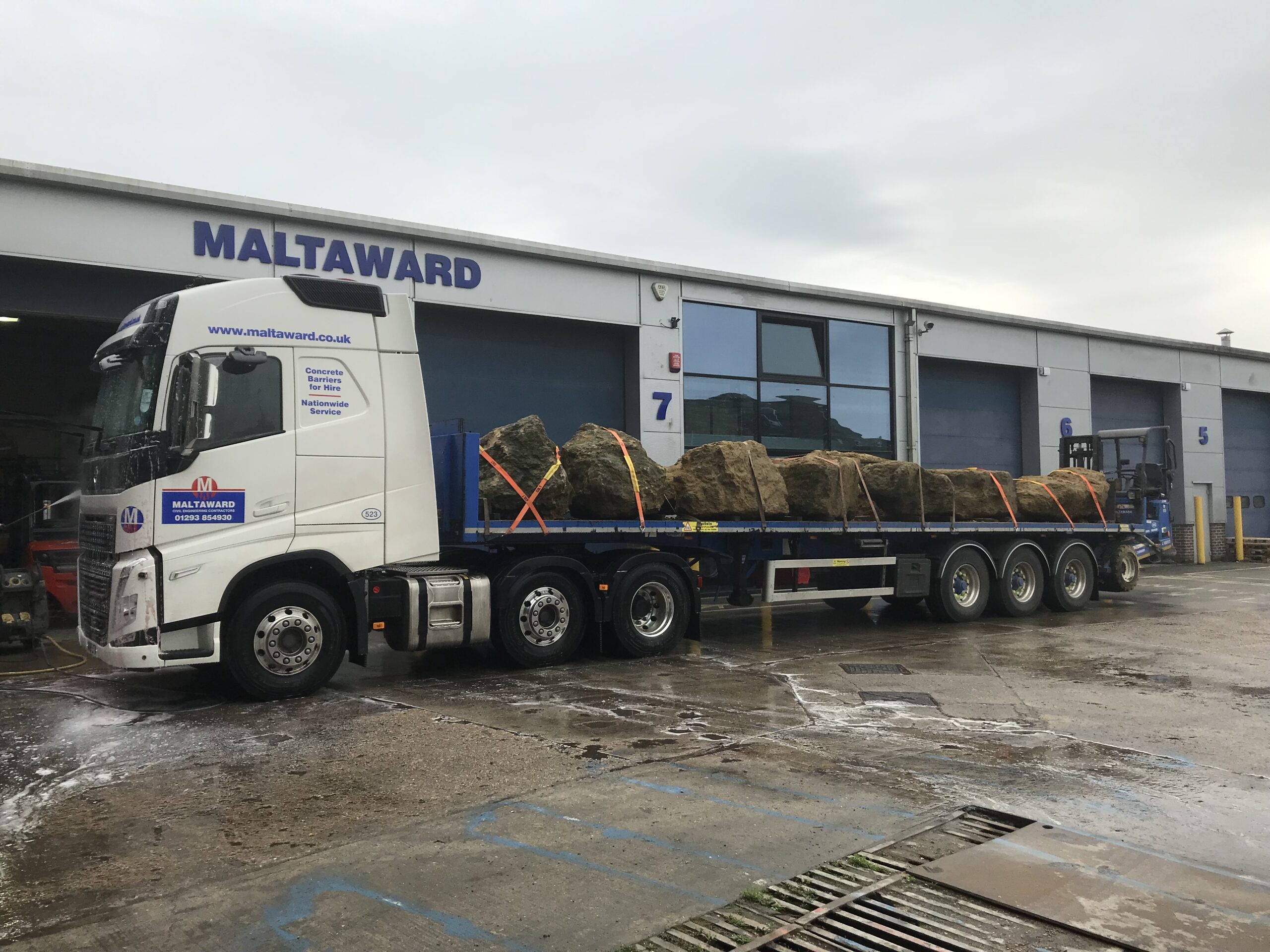 While we are leading providers of a great range of shaped concrete barriers, we also offer barriers made from rock. These large quarry rocks can be used in the same way as other barriers we offer, but they are far more aesthetically pleasing than traditional-shaped concrete.
Here you can see Maltaward Barriers ready to deliver a load of decorative boulders which will be used to provide a complimentary natural enhancement to the entrance of a renewable energy project in Wales.
If you are interested in hiring or purchasing malta rock for your security requirements, don't hesitate to get in touch with us today.