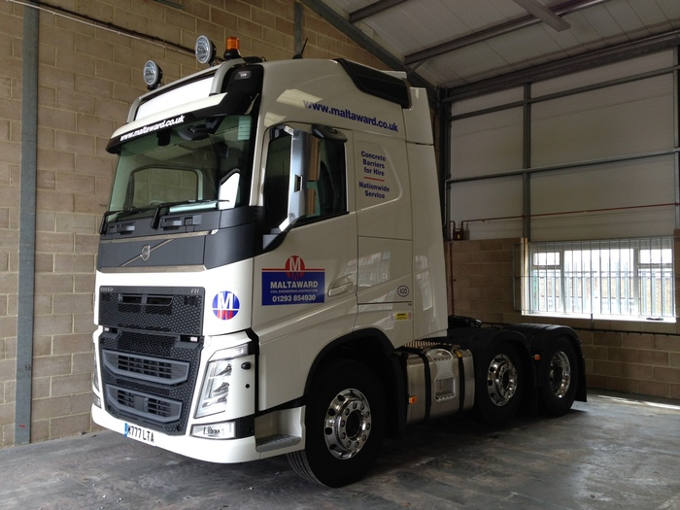 Maltaward have just taken delivery of a new Volvo FH500 Tractor unit. The new unit complements our existing fleet of Arctic and Rigid lorries. The Company policy is to procure new plant and lorries to ensure reliability in the field and therefore reduce/eliminate late deliveries times and non-productive time.
The Maltaward Company branding has always been acknowledged by our clients as a sign of quality for over 30-years. We continue with this policy by fixing number plate M777 LTA onto the new tractor unit. Thanks to our fleet of vehicles, we can deliver a range of barriers and security solutions including plastic barriers, MASS safety barriers, marquee blocks, kentledge blocks, block grabs and water filled barriers.
We look forward to seeing you soon…..