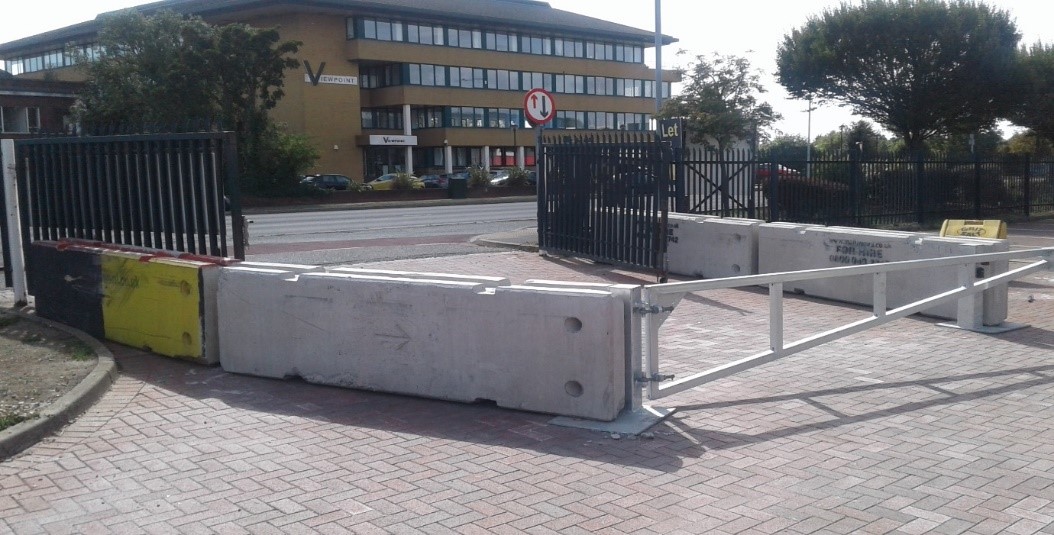 In this period of uncertainty Maltaward are aiming to maintain our full range of services in support of our customers so if buildings become unoccupied at short notice, either through encouraging staff to work from home, financial constraints, or simply relocation, our security blocks and gates could provide a temporary answer that allows access to authorised people, when necessary, whilst protecting the site from traveller & unauthorised vehicular incursion.
We are already seeing a number of requests from customers to stockpile barriers/gates on their sites in readiness for placement, as part of their contingency solution.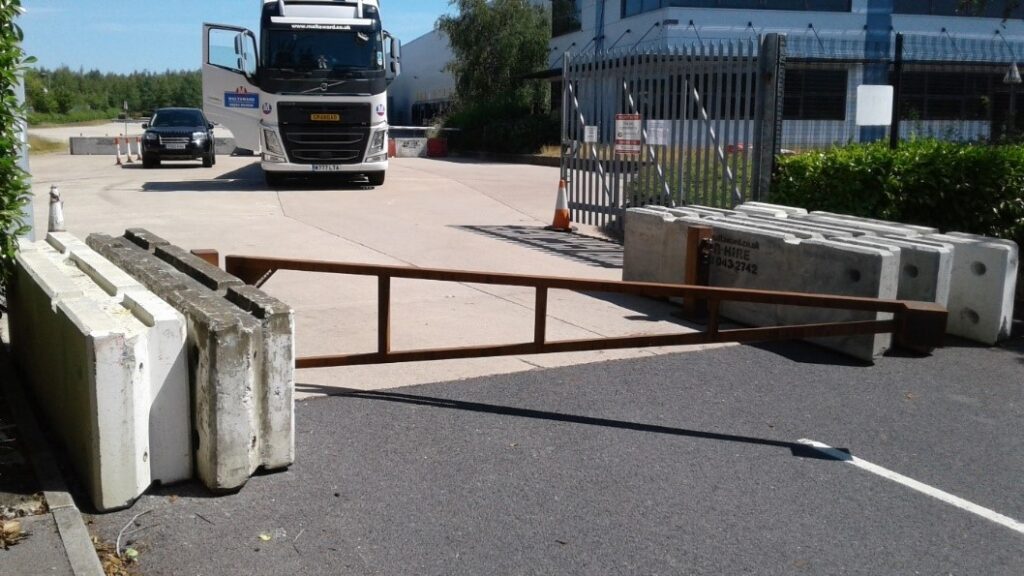 Fast and simple, this is a unique gate system which allows you access to your sites 24 hours a day without losing any of your security or have to make special arrangements to gain access.
The gate can be fitted with either a standard padlock or we can provide a digi-lock for you to programme with your own access code.
The gate is manufactured with an anti tamper guard box which makes it impossible for the padlock to be removed by force. A keybox option is also available giving you instant access when you need it without the stress operatives losing or going home with the keys
Made from high quality steel and galvanised for durability, the gate is simply installed in conjunction with our TVCB barriers. We install the concrete barriers either side of the unique gatesafe creating easy access for HGV's and vans with a 4 meter wide opening. The gate can be set to open inwards or out, depending on the site circumstances. The unique base plate design ensures that there is no need to excavate for post holes avoiding damage to the road surface.
Combined with perimeter protection using TVCB's we can secure your site from incursions and flytipping whilst maintaining access for potential tenants.
For Hire or Sale, our barriers and gates are often available next day, delivered on our own fleet of specialist Hiab and Moffet HGV's, installed by fully qualified drivers guaranteeing a fast professional service.
With years of experience, Maltaward can deliver everything you need in order to properly secure your vacant property. The following solutions are available as a preventative measure:
Concrete Barrier Hire
Vehicle Gates
Protective Metal Window & Door Screens
Temporary Fencing
Dogs & Handlers
Fly tipping clear up
Traveller Evictions
Removal of abandoned vehicles
Concrete bollards and Height Barriers
To ensure complete peace of mind, call us for more information, where one of our experienced team will be happy to help you through the whole process.