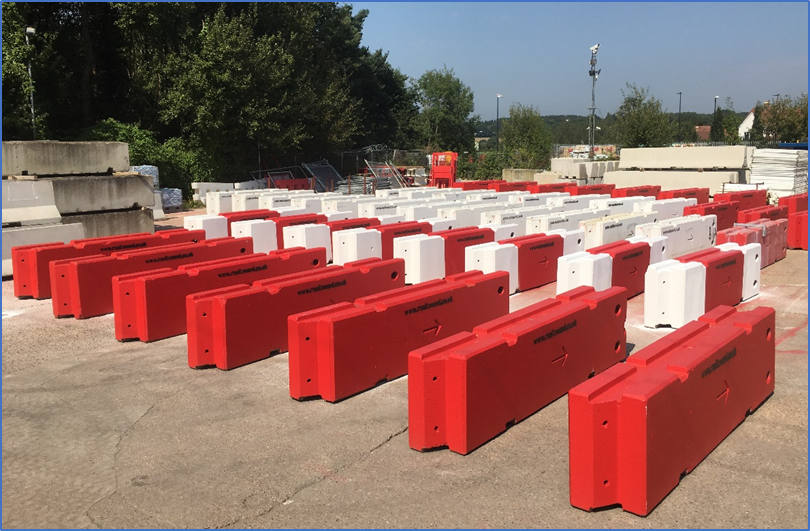 Our new Temporary Jet Blast Fencing system will be ready to go out on hire soon. The first batch of TVCB's are now readied with fresh red and white paint so that they look the part when the Jet Blast mesh panels are fitted on top. The Jet Blast mesh panels are proprietary units, galvanised and painted red and white and fixed to the TVCB's with specially designed brackets.
The Temporary Jet Blast Fence is placed along the exposed perimeter of a construction site providing protection to the construction workers from the risk of jet engine blast wash. They are designed in accordance with the recommendations of ICAO Doc 9157 Part 2 – Aerodrome Design Manual – Taxiways, Apron and Hold Bay values for a wind loading based on a maximum of 31.3m/s at 50m from the exhausting planes.
We have a team of painters in our yard making good use of the recent excellent weather to apply the red base and white ends to our TVB's which form the trademark checker pattern on airfields.
The unique design incorporates the option of partial off-site assembly to reduce the installation time and with modular construction and no requirement for small fittings that could become FOD risk.
The units are fixed to our TVCB's which can be easily moved or altered with the fence in place accommodating any changes in site circumstances.
For more information on the airside services that we can provide for your construction project, or for more information on any concrete barriers or security solutions that we provide, please contact Maltaward by emailing us at admin@maltaward.co.uk or by filling in the form to the right with your details and your query and we will get back to you. Alternatively, you can phone us on 0800 043 2742 for more information or for a quotation today.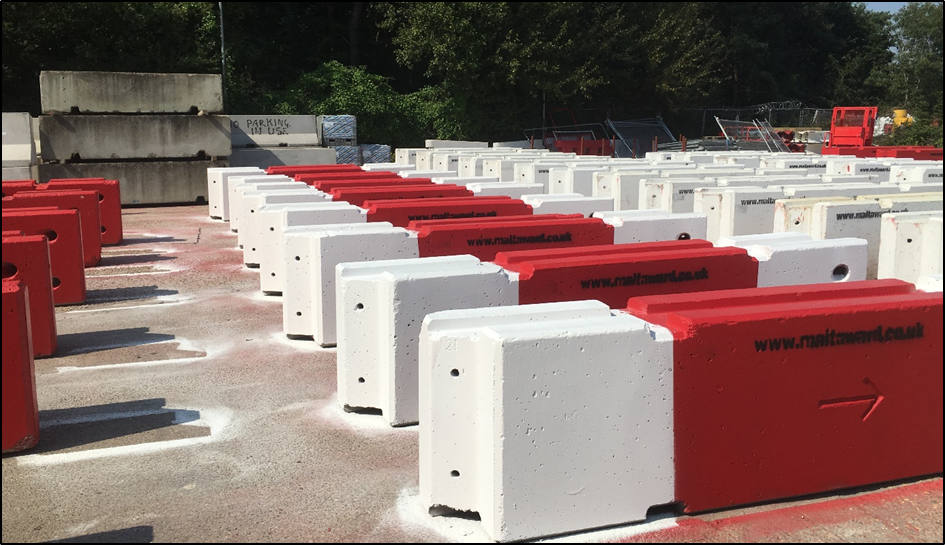 CONTACT: