A core business is the highway and infrastructure construction services provided to Local Authorities. For nearly 30 years the Company has been proud of a reputation for quality, reliability and value for money.
We currently provide highways maintenance and improvement works to many Local Authorities with contracts from £100 to £250,000 regeneration schemes.
Maltaward can also offer line painting and road marking services.
NRSWA and Highways Authority certified workforce
Our NRSWA and Highways Authority certified workforce carry out works in the highway, competent in all forms of traffic management control to ensure the safety of the public and the smooth flow of traffic to minimise the disruption to all road users.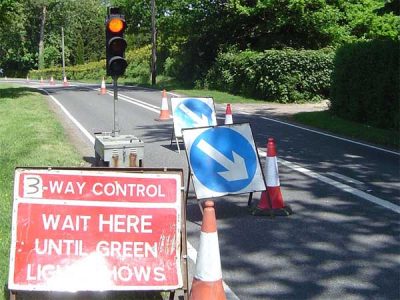 Surfacing at TESCO
Carriageway surfacing during improvements to the car park and access road of a busy supermarket in Horsham. Work is carried out in phases to the clients strict requirements in order to maintain customer access to the store.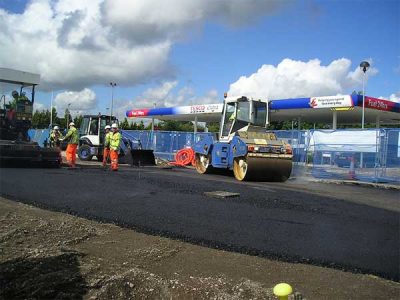 Traffic Calming Measures Crawley
Nov 2009. As part of a larger scheme to improve the movement of traffic and pedestrians around a busy shopping parade, speed tables and rumble strips are installed whilst maintaining traffic flows.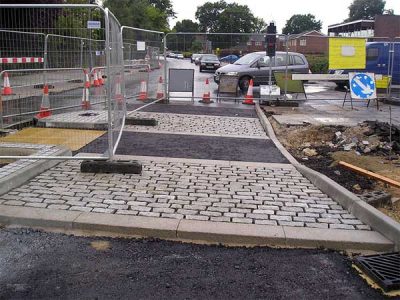 Sutton High Street Refurbishment
The refurbishment of the North end of Sutton High Street required the repaving of the pedestrian market area and emergency access route whilst maintaining access for deliveries and shoppers. Quality paving in an intricate design together with kerbing and drainage were completed on time and in budget for L.B. Sutton.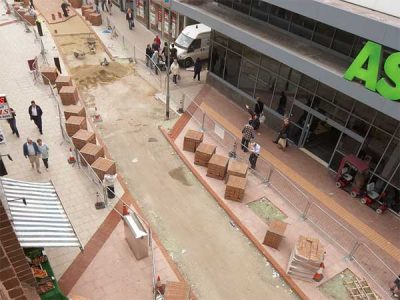 Contact Us
Use the form below to contact us for all your highway needs