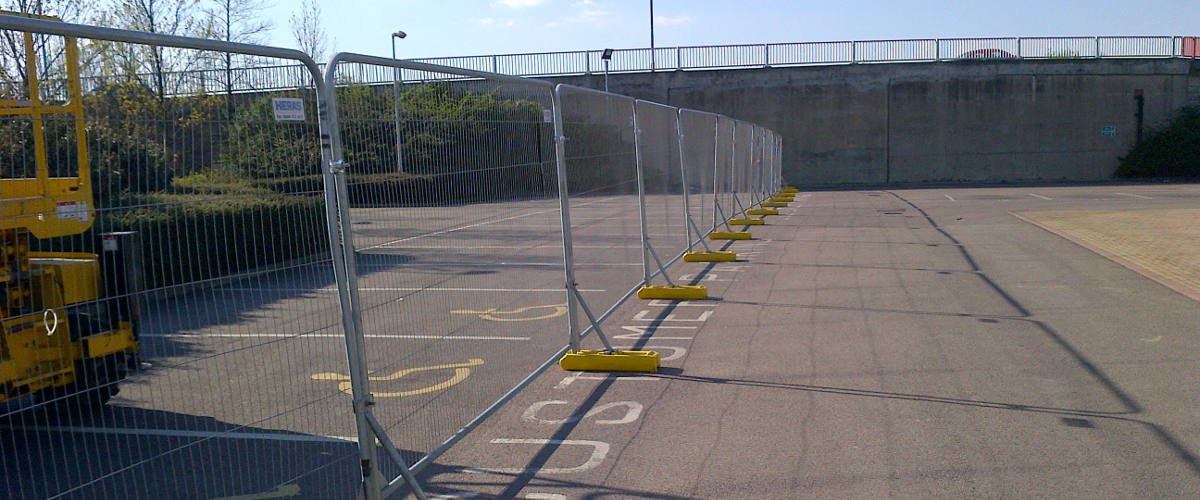 Temporary Security Fencing
Maltaward are happy to provide you with temporary security fencing for durable, reliable event security solutions. Our top quality site security fencing can be used for crowd control, creating a route through your event and to implement temporary queuing systems. Our temporary barriers comprise metal mesh fencing panels with rubber feet to hold them in place.
Request a Quote
Temporary security fencing can also be used around construction sites to protect it from trespassers and vandals to protect both the property and the people on the site. It is a low-cost way to keep people without tickets out of the event and to keep the guests inside safe.
Whether your event takes place over several weeks or one morning, we will be able to help you find the ideal fencing for you. It can be quickly and easily assembled on site, and are versatile enough to create almost any shape you need, allowing you to construct fencing at unusual angles to suit your purpose.
No matter where you are in the country, Maltaward will be able to offer you the most competitive rates and best solution for your event security requirements, and we will be happy to discuss your options with you.