Maltaward provide a concrete barrier solution for property owners and business local to Manchester and its surrounding areas. We supply a wide range of sturdy concrete barriers that are suitable for a variety of different purposes and we supply high quality blockades that are capable of doing the job effectively. You can make the most of our concrete blocks if you require temporary freestanding walls or vehicle management solutions. Whether your prospected project is short term or permanent, we are happy to provide the efficient site safety and security blockades that you require.
Vastly Experienced
Maltaward started out 30 years ago as a company who specialised in carrying out Civil Engineering contracts across Sussex and Surrey from our home base in Crawley. Since then, we have grown as a company and received lots of positive feedback and testimonials from our clients. We now provide our services on a national scale and make the most of the latest innovative working practices to encourage a high quality service. We have highly skilled and experienced operatives onboard who are capable of taking up various construction projects in various roles including project management. Our past experiences have led to our ever-growing expertise in drainage, ground works, reinforced concrete, fencing, surfacing and more for both the public and private sectors.
We possess proven Civil Engineering expertise and our core business has developed over the years to the point where we can now carry out various construction projects in specialised environments such as airports, prisons, pharmaceutical facilities and hospitals. Our experience has grown over the years and we now specialise in civil engineering roles including drainage installation and highway and infrastructure construction services for local authorities.
LANTRA-accredited
We have vast amounts of experience working in the industry and have subsequently been chosen in the past to provide for major sporting events including the London Olympic Games. We also provide concrete blockades for the City of London Police, offering effective security solutions that are LANTRA-accredited. Whatever your project may be, you can rest assured that the concrete barriers we provide are more than capable of restricting access to property or land from trespassers, fly tippers and stray vehicles.
Concrete Barriers
We are proud to be known as the number one manufacturers and suppliers of concrete barriers in Manchester and we have worked with a wide range of different clients who have sought a variety of different solutions from us. You can use our concrete barriers for all sorts of different projects including site security from unwanted trespassers or travellers, managing traffic during temporary roadside construction work or ensuring public safety during various building projects. We would like to encourage any potential clients in Manchester who feel that our concrete barriers match their project requirements to get in touch today. We are more than happy to utilise the vast experience we have gathered over the years to provide you with reliable advice regarding your solution.
Security Fencing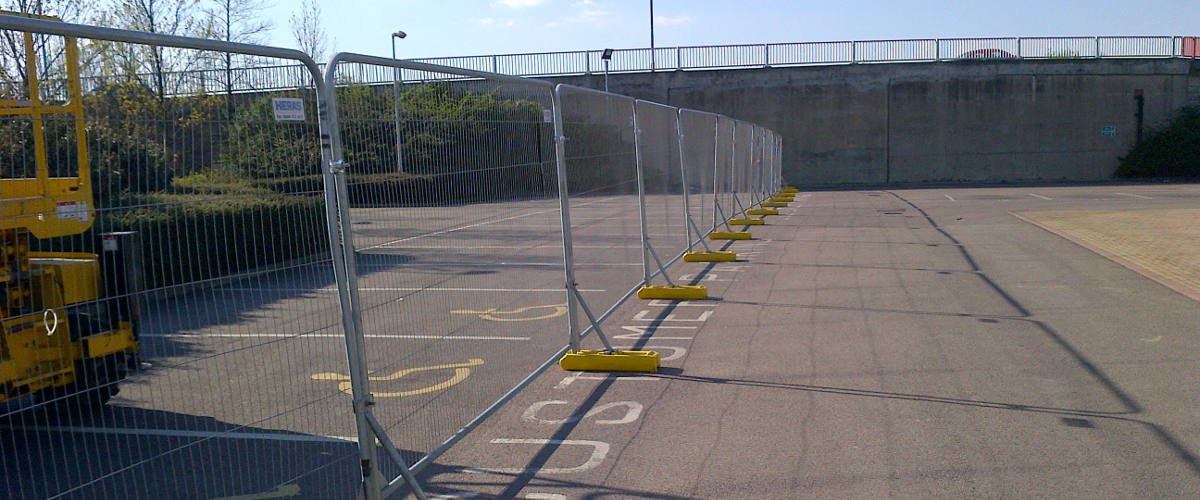 We supply a variety of fencing solutions to suit all kinds of client requirements, with fences specifically designed to enhance the safety and security of construction sites, vacant properties, large scale events, road works and more. Our steel palisade fencing is weather resistant and capable of withstanding damage as a result of its sturdy and robust frame. It has proven to be an ideal choice for clients seeking high security solutions such as large scale, crowded events and area restrictions. Alternatively, our knee rail fencing is designed to assist the navigation of vehicles and trolleys in retail car parks by outlining clearly defined spaces. We also supply reliable and robust security bollards, which are available in telescopic and metallic form depending on your requirements. Telescopic bollards retract into the ground when area restrictions are lifted and are commonly found in car parks and forecourts to help protect vehicles, making our concrete vehicle barriers an idea choice of vehicle security.
Road Plates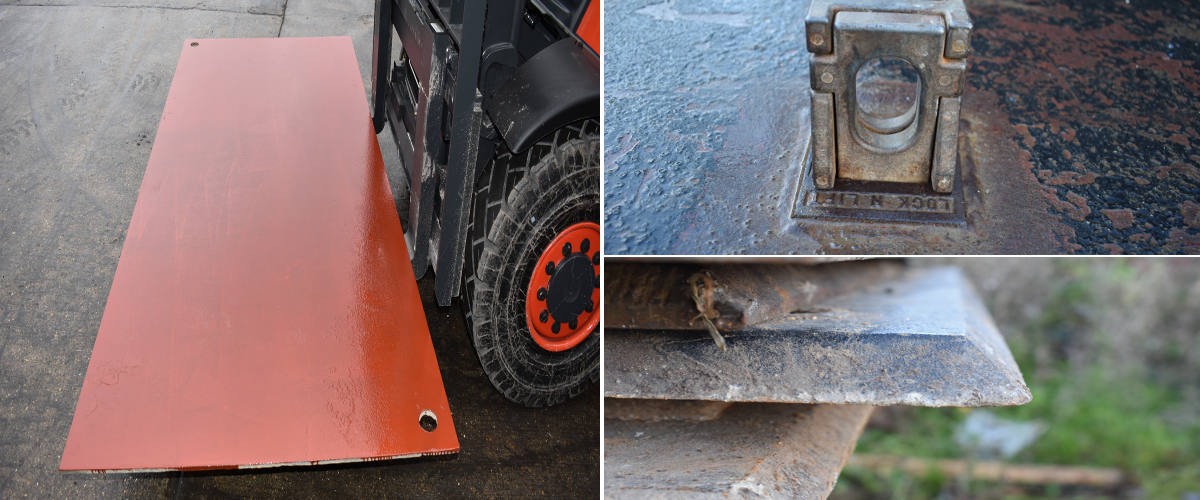 Our metallic road plates are a useful way of bridging excavations and trench work, whether it's for gas mains, water mains, cables or drainage. In order to protect passersby and the ongoing maintenance work, our metallic road plates are strong, reliable and flex without breaking. They are also capable of withstanding extremely heavy loads. You can acquire our road plates from any of our yards based nationwide.
Get in Touch
If you live in Manchester and would like to learn more about what Maltaward can offer you and discover the ins and outs of our services, contact us today. We welcome all client enquiries and will gladly take you through the wide range of concrete barrier options that we have to offer.
Use the form below to contact us for all your concrete barrier needs!