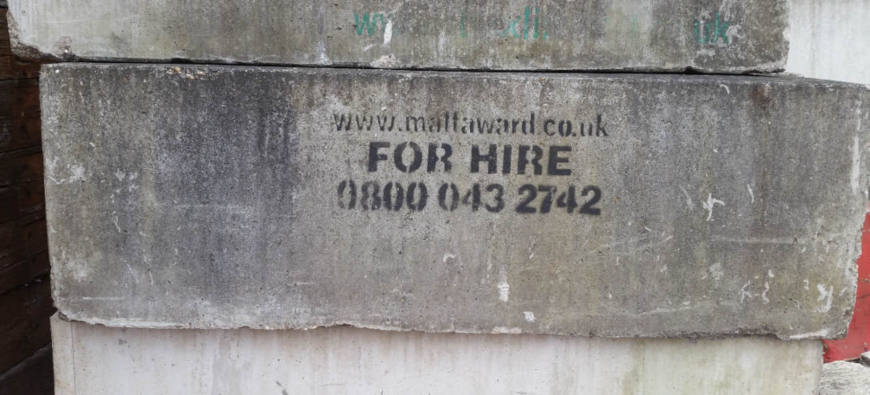 Safety is paramount on any kind of building site or construction project. Ensuring that both workers and the general public understand the boundaries of the site is vital, as is protecting anyone on the site from equipment, machinery and vehicles. It can also be important to delineate specific entry and exit points, as well as specifying no-go areas, and parts where the general public can move through. All of this can be accomplished with barriers.
It is important to plan correctly for the barriers on your site. There is a huge range of different options available and this can be overwhelming. Here we take a look at how to plan for the right barriers for your site.
Conduct a safety assessment
The first thing that you need to do before making any plans for barriers, guard rails and fencing at your site is to have a full health and safety assessment carried out. It is important to understand the areas where pedestrians are at risk of coming into contact with vehicles, as well as which sections of the site need to be separated from others.
The safety assessment can also help to ascertain the need for specific points of entry and exit for the site, which is a very important aspect of planning.
Understand what you need the barriers for
Part of choosing the right barriers for the site relates to exactly what you need the barriers for. In some ways this is covered in a safety assessment, but it is also something that you need to think about from a practical perspective. All sites are different and the requirements may be changeable – you need to consider what is likely to happen on your site.
For example, you might have a site where vehicles need to regularly pass through or deliver goods and equipment. In this case you need barriers that protect workers and pedestrians from vehicles. Alternatively, you might have a site that needs to allow access to the general public – this would require barriers to move people in the correct direction and separate workers from the public.
Choose the right type of barrier
There are actually many different types of barriers available. Choosing the right ones for your needs will depend on the work you have done identifying the uses of the barriers and through your site's safety assessment.
For example, if your barriers are going to remain in situ for a long period, heavy duty concrete barriers might be the best option. However, you may desire more manoeuvrable water-filled barriers, which are heavy and offer excellent protection when filled with water, but can be drained to be more easily moved.
Another option is MASS safety barriers which are designed specifically to keep pedestrians and workers safe from vehicles.
Consult with experts
It is a very good idea to work closely with experts. Specialists in barriers and how to use them effectively are well placed to offer you advice and guidance on how to get the most out of them on your site.
If you have not had to set up a site with barriers in the past then it is definitely worth consulting with those who use them regularly. Not only can this help keep your costs to a minimum by avoiding overspending on barriers, but it can also ensure that your workers and anyone else at the site are kept as safe as possible at all times.
Consult with workers
It is also important to note that it is not only experts and professionals who can provide you with valuable insight and assistance. Your workers are the ones who are at the site every day, and you should be mindful of their concerns, issues, and ideas. Often, they will be able to provide you with practical details that you might not have previously considered.
It is a great idea to regularly go back and forth with workers to understand what is working and what is not. This will help you to update your barriers and make sure they are working for the site as they should.
Create a plan for your barriers based around your safety assessment as well as consultations with specialists and those working on your site. This will play an important role in ensuring that your site is safe at all times. If you are interested in learning more about planning for barriers at your site, please don't hesitate to contact the experienced team at Maltaward.
We have been working on construction sites and building projects for many years – we understand the practicalities of supplying barriers and would be happy to help you.